Menu
•

Home
•

"Sinjin" Terrell
•

Musicals & Plays
•

The Stars
•

Stars in the Making
•

Leading Roles
•

Supporting Casts
•

Concerts
•

Back Stage
•

The Tent and Grounds
•

Stories and Tales
•

Press Coverage
•

Facts and Trivia
•

Forum
•

Acknowledgements
---
Ruth Morley
Wardrobe Mistress: 1951, 1952

She was world class and later plied her trade with distinction in Hollywood and on Broadway. Ruth Morley designed costumes for Miracle Worker, Taxi Driver, Annie Hall, Tootsie, and many other classic American films.





---

Charles Macri
Costume Designer: 1954-1955



A graduate of the Parsons School of Design, Charles Macri was in charge of costumes for St. John Terrell's various Music Circuses for two years. He has been affiliated with the nation's foremost costume houses. Appropriately enough during World War II he was in a Camouflage Battalion.




---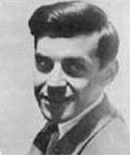 Al Millman
Production and Costume Coordinator 1958



Al Millman came to the Music Circus from a stint as stage manager with the Southern tour of "Can Can" starring Denise Darcel. Prior to that, he won the South Florida Lauder award as Director of the Year for three consecutive years for his productions of "Born Yesterday", "Stalag 17", and "Picnic". Mr. Millrnan's sixteen year career in show business includes assignments as an actor, director, stage manager, decoreographer, lighting designer, dancer, and drummer.



---
Rudy Donato
Costume Supervisor: 1960's





---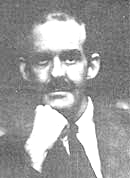 Charles Blackburn
Costume Supervisor: 1963-1964
Supporting Actor

Charlie was a performer as well as a designer. He was the head of the Drama Deparment of Lamar State College, in Beaumont, Texas, his home state before moving to New York City. Mr. Blackburn designed the costumes for the original production of "The Fantastiks" when it premiered at Barnard College and then was in the cast of the long-running off-Broadway hit when it opened at Manhattan's Sullivan Street Theatre. He made his acting debut in "Twelth Night" at the American Shakespeare Festival in Connecticut.



---