Menu
•

Home
•

"Sinjin" Terrell
•

Musicals & Plays
•

The Stars
•

Stars in the Making
•

Leading Roles
•

Supporting Casts
•

Concerts
•

Back Stage
•

The Tent and Grounds
•

Stories and Tales
•

Press Coverage
•

Facts and Trivia
•

Forum
•

Acknowledgements
---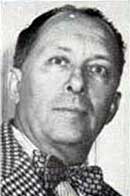 Robert C. Jarvis
Stage Director: 1950, 1953, 1954

Before joining the Lambertville Music Circus, director, Bobby Jarvis staged operettas in Houston, Pittsburgh, Toledo, Atlantic City, the Mosque Theatre in Newark, St. Louis and the winter of 1949-50 at the Music Circus in Miami, FL. He made his debut in show business as a child. He played many of the child parts in dramatic plays. His parents were dramatic actors with a touring repertory company, and he was born "on the road".

His Broadway debut was in a vaudeville act on the Keith Circuit. His first major theatrical role was in the traveling company of "The Gingham Girl", a musical produced by Lawrence Schwab. Other shows he starred in while on tour and in England and Australia were "Sweet Little Devil", "The Desert Song", "Good News", Take the Air", "Follow Thru", "The Cat and the Fiddle", "the Matinee Girl", "Roberta", and "America's Sweetheart".

Hollywood was his home for several years in the 30's and he was in the "Torchy Blaine" series which starred Glenda Farrell, "The Gold Diggers of 1937", and many other films. In 1939 he came East and helped Olsen and Johnson prepare "Hellzapoppin". He later re-staged part of the show when it went out on the road.



---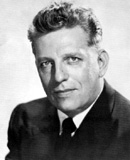 Bertram Yarborough
Stage Director: 1955-1956

When Bertram Yarborough joined the Music Circus he was not new to arena and "big top" staging. It was as early as 1941 that he demonstrated the effectiveness of arena style staging in a special production of a Noel Coward comedy. From 1950 to 1951 he was director at the Melody Fair music theatre in Toronto, and previously he had operated and directed his own summer theatres in Richmond, Va., New England, and the Mid- West. He has also acted on the stage as well as on radio and television.



---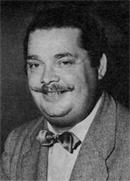 George Lipton
Stage Director: 1958

George Lipton has been with musical arena theatres since the early days of the industry. His directing talents have been utilized in previous seasons by im pressario Terrell at his Lambertville and Neptune Music Circuses, as well as by major tents across the country such as the Sacramento Music Circus, The Allentown Melody Circle, and the Music Circus in Miami, Fla. A versatile theatre man, Mr. Lipton's motley career has also comprised spells as a concert violinist, an operatic basso, a character actor, and a musical comedy singer. Among the Broadway appear- ances to his credit in the latter role are "Annie Get Your Gun", "Regina", "The Gypsy Baron", and "Robin Hood". His staging assignments in recent years have included successful touring companies of "Gentlemen Prefer Blondes", "Twin Beds", and "Guys and Dolls".



---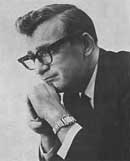 Robert Turoff
Stage Director: 1963

Robert Turoff has an impressive record of theatrical experience, including the direction of twenty-two musicals from 1959 to 1963, including the revival of the Off-Broadway hit, Golden Apple and the Tad Mosel-Jerry Herman production of Madame Aphrodite. In addition to his direction of the Off-Broadway review, Montage, Mr. Turoff has served as the assistant direcor of the Starlight Theater in Kansas City



---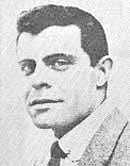 Louis MacMillan
Stage Director: 1964-1967

Louis MacMillan has participated in every phase of the theater—as technichian, designer, stage manager, producer, actor and finally director. For ten years he co-produced at the Sea Cliff Summer Theater on Long Island. In New York, his first directorial effort was "Man With the Golden Arm" which he repeated for Hollywood. Among his other off-Broadway credits are "Obligato", "Guitar", and "She Shall Have Music". He has also directed at the Fred Miller Theater in Milwaukee and at the Hedgerow Theater in Moylan, PA. Mr. MacMillan recently directed "Mandango" for Broadway.



---