Menu
•

Home
•

"Sinjin" Terrell
•

Musicals & Plays
•

The Stars
•

Stars in the Making
•

Leading Roles
•

Supporting Casts
•

Concerts
•

Back Stage
•

The Tent and Grounds
•

Stories and Tales
•

Press Coverage
•

Facts and Trivia
•

Forum
•

Acknowledgements


Box Office Staff listed by year

Theater, like any other industry, needs professional, experienced management to be able to produce a polished and marketable product. The management and staff in the offices at the Music Circus were dedicated and talented.


---
Cornelius (Neil) Philip Cotter
General Manager, 1949? to 1951:

In 1946, finding himself discharged and in California, Neil took the Stanford University admission tests and used the GI Bill and jobs with the college veterans and Annual Reviews offices to fund his pursuit of an A.B., which he received in 1949. His mentor was Charles Fairman, who guided him to graduate work at Harvard University where he took an M.P.A. (1951) and a Ph.D. (1953). To support his family while in graduate school he accepted a position as business manager of a new summer tent theatre called Music Circus that operated out of Lambertville, New Jersey. When he was offered the Sheldon Traveling Fellowship for 1951-52, he had to make a decision between an academic career and a partnership in the theatre business. Neil chose to go to London where he headquartered at the School of Economics while collecting data for his dissertation on wartime emergency powers. He reported his research in the Stanford Law Review in 1953; the article was reprinted in U.S. Senate hearings in 1973.




---
Tom Billings
General Manager, 1951-1952

I was a political science major at Harvard (running both its radio station and dramatic club) when I was introduced to Cornelius P. Cotter (Neil) in the spring of 1951. He was Terrell's first general manager as I recall and at age 26 recruited me to be his secretary for the 1951 summer season. (He needed a male secretary because it was then illegal to work women more than 8 hours a day or 40 hours a week, and my typical day began with picking up the mail at the post office around 8:30 a.m. and finished with my making a night deposit at the bank around 1:00 a.m.

A couple of weeks into my employment at Lambertville, my title was changed from "secretary" to "assistant to the general manager," and a few weeks later, the "to the" was dropped. The following season (summer of 1952), I returned as general manager in fact although the title was held by Arthur Gerald who actually functioned as assistant director.

I left the company a few weeks before the end of the 1952 season in order to enroll in the Harvard Business School with the intention of making a career in theatrical management. When I graduated, David Marshall Holtzman offered me the position of general manager for all of the Aldrich operations on the Cape (two music circuses and two playhouses).





---
Arthur Gerold
General Manager: 1954-1955






---
Roy A Somlyo
General Manager: 1957 ?






---
Tom Reddy
General Manager: 1960-1961





---
Frank Connelly
General Manager: 1962-1963





---
Gerald S. Krone
General Manager: 1964-?






---
Harriet Reading
Administrative Assistant/Office Manager: 1949 to 1952






---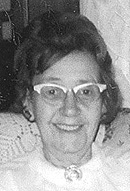 Elsie Scheetz
Administrative Assistant/Office Manager: 1954? to 1970

Elsie worked for Mr. Terrell for nearly 20 years; not only did she know where everything was, but she knew most aspects of the business. Initially, Elsie was hired by Mr. Terrell, as his personal secretary, but as the years went by, she became so entwined in the many facets of the business that at various times her title was Administrative Assistant and/or Office Manager, responsible for the entire office administration, reporting to the General Manager, and always working with Mr. Terrell directly. Elsie was a "behind-the-scenes" very hard worker; people who knew her said that she was the backbone of the organization—an indispensable, wonderful woman. Elsie was a very pleasant, but no-nonsense, roll-up-your-sleeves-and-get-the-job-done-whatever-it takes person. Elsie was devoted to Mr. Terrell and shared (or believed in) his dream and vision for the Music Circus. They had a special business bond and were totally committed to each other and their work. They shared a mutual respect and admiration for each other's abilities.



---
Monica Killoran
Administrative Assistant: 1964






---
Harry Mulhern
Treasurer: 1949-?

"Harry Mulhern was the first box office treasurer. He served from the beginning at least through my tenure. An enormously conscientious man, he had a bad case of ulcers from worrying all season long that the box office bank account would come up short at season end. Using the Shubert box office system which he imported from his work for the Shuberts in Philadelphia during the winter, that kind of uncertainty was inevitable just about down to the last day of the season.
Harry had two assistant treasurers, young local sisters Anita and Joan Wells."





---
John Scully, Jr.
Treasurer: 1950's 1960's





---
Monte L. Frierson
Business Manager/Treasurer: 1963






---
John M. Chappell
Treasurer: 1964






---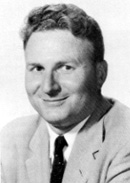 Max Eisen
General Press Representative: 1950's 1960's

Max Eisen has been the Press Representative for more Broadway shows than we can list here. To see a list, go to the Internet Broadway Database.

Max Eisen's writes about Sinjin Terrell and the Music Circus in this 1962 Music Circus Season Program on page 5.

Max Eisen died on November 23, 2009 at his Manhattan home at age 91.
Max Eisen's New York Times Obituary


---
Robert Larkin
Publicity and Promotion: 1950's 1960's






---
Ruth D. Smuckler
Press Representative: 1960's






---
Tom Trenkle
Press Representative: 1963






Box Office Staff
1963
1964
1965
1966
1967