Menu
•

Home
•

"Sinjin" Terrell
•

Musicals & Plays
•

The Stars
•

Stars in the Making
•

Leading Roles
•

Supporting Casts
•

Concerts
•

Back Stage
•

The Tent and Grounds
•

Stories and Tales
•

Press Coverage
•

Facts and Trivia
•

Forum
•

Acknowledgements


Theater in the round offers its own unique problems for the orchestra and the dancers and choreographer. For the orchestra and the conductor, the "pit" at the Music Circus was small and confining, yet they were able to produce a full orchestra sound. With the only access being from above, the orchestra members had to enter the pit, before the house opened. For its production of "Wish You Were Here", the orchestra pit was waterproofed and filled with water for the swimming pool scene. On the other hand, the choreographer and the dancers had to contend with a small stage that had an edge to fall from in every direction.

The rehearsal schedule was grueling—a new show every 7 days. (Of course, sometimes a popular show would be scheduled for a two week run which took a little pressure off.) The Actors' Equity Association's union rules had to be followed, which governed length of work days, days off, and time between shows and rehearsals.

View a typical rehearsal week schedule.


---
Edward Hunt
Musical Director, 1950





---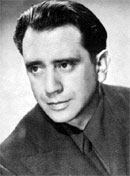 Sylvan Levin
Musical Director, 1953



Music Director of the Mutual Broadcasting System from 1945, Sylvan Levin, made his Music Circus debut at Lambertville in 1953. A graduate of the Curtis School of Music in Philadelphia as well as the Peabody Conservatory of Music he was appointed assistant to Leopold Stokowski, then head of the Philadelphia Orchestra when he was only in his early twenties. By 1933 Sylvan advanced to Associate Conductor to Stokowski. Some years later he organized the Philadelphia Opera Company which he headed for six years as conductor and artistic director. Because of World War II this project had to close down though it had developed into both an artistic and financial success. He then went to New York as Associate Conductor of the New York City Center Opera Company and then to WOR radio and the Mutual Broadcasting System where he developed "The Sylvan Levin Opera Concert," one of the most popular good music programs on the air at that time.





---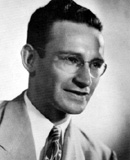 Oscar Kosarin
Musical Director, 1951-1955



A recognized musician, he has written the ballet music for the revival of "Pal Joey," "A Tree Grows in Brooklyn" and "Hazel Flagg" on Broadway, and he has written, arranged and conducted for such well known performers as Ray Bolger, Peter Lind Hayes and Mary Healy, Hildegarde, and Ethel Smith. In 1953 he was the conductor for "Hazel Flagg" in New York.





---

Donald Pippin
Assistant Conductor and Choral Director, 1955
Musical Director, 1956-1957

Don wrote:
I have the fondest memories of Lamberville. As I recall, I came to the Music Circus in 1955 as an assistant to Oscar Kosarin (Wonderfully talented man). He trained me and pushed me quickly into conducting the matinees. The next year I became the musical director. My first show on the Podium was the last show of the 1955 Season, "Kismet". I gave Robert Goulet his first theatre job in this show. He was one of my baritones in the chorus and I made him the understudy to the male leading role. He almost went on. The fabulous Ron Field was the dance director straight from the B'way production of that show and his years of being a Jack Cole dancer. Ron became the successful director of B'way's "Applause" (starring Lauren Bacall). He hired me as Musical Director because of our working relationship on "Kismet" at Lamberville. Yes, that many years later. I conducted John Kander's Broadway show, "Woman of the Year"---again with Lauren Bacall. Yes, I have survived two musicals with the great lady.

Amazingly, "On The Town" was made into an ice skaking show for the famous Dick Button. He was the star, of course. He sang and acted. I have a remote recording of that show. I re-orchestrated the entire show for two pianos (I played one of them with Tony Cristofaro on the other) plus our small other 8 piece orchestra. I scored in my singers for all of the ballet music--it sounded rather amazing for a summer stock theatre production. Many years later I played a bit of the recording for Maestro Leonard Bernstein. He was quite pleased! Perhaps only polite, but he was very warm with his praise.

I conducted Joyce Randolph in "Plain and Fancy" at the Circus in 1956. We are dear friends and both belong to the Lambs Club.

Lambertville played a most important place in my career. I really trained there and gathered the skills to launch a successful Broadway career. I am honored to be a part of this important bit of history that The Lamberville Circus represents. Three years ago I visited New Hope and Lamberville. It was so sad to see the old site without the tent.



---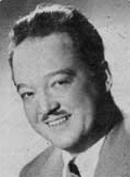 Al Evans
Musical Director, 1958

The youngest of 10 musical children, Al Evans was already studying piano at age of five. Not too long after, he was conducting his own orchestras in London, Paris, and Monte Carlo. Mr. Evans has bandied the arranging and musical direction for such varied organizations as the Fred Waring and Ben Bernie bands, London Films, Ltd., and the Shubert Musicals. For the latter group he conducted such shows as "Rose Marie", "Blossom Time", and "The Student Prince". His tent experience includes stints with the Allentown Melody Circle, the Detroit Music Circus, and Mr. Terrell's own Neptune Music Ciicus. The talented Mr. Evans is at present engaged in composing original music for both a television series and a sacred oratorio.


---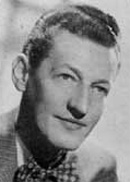 Phil Ingalls
Musical Director, 1958

Phil Ingalls divided his time between the musical comedy stage and television. In 1951-53 he served as musical director for the Broadway and touring companies of "Call Me Madam", and the national company of "South Pacific" shortly thereafter. He was also musical director for "Pajama Game", on Broadway during its two year run, and "Cranks". In the interim, Mr. Ingalls conducted for a number of large scale television shows including Phiko Playhouse, the Colgate Comedy Hour, and the Packard Motor Show. This gifted Bostonian is also a composer and organist of note.


---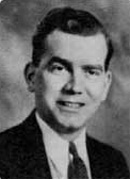 Hal Beckett
Musical Director, 1958

Hal Beckett was the assistant conductor and choral director at the Music Circus for three years prior to 1958. He has conducted road productions of "Brigadoon", "Annie Get Your Gun", and "Vagabond King", and was also associated with the national company of "Paint Your Wagon". Mr. Beckett, who started his career as a vaudeville conductor, was solo organist at New York's Roxy Theatre for eighteen years.


---
David Buttolph
Musical Director, 1961




---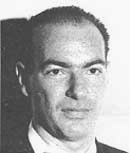 Arthur Frank
Musical Director, 1961-1967

Arthur Frank taught for 7 years as Fine Arts Department Head at Rider University. He then taught 27 years at Temple University in Philadelphia (where he earned his doctorate) retiring as professor emeritus in 1997. In his career at Temple U. he was responsible for the development of more than 1000 music educators. For many happy years, Frank was the musical director at the famed Lambertville Music Circus and served in the same capacity at the Bucks County Playhouse, Burlington's Foundation Theatre, McCarter Theatre, and Trenton's Theatre-In-The-Park. He was a member of the Trenton Symphony Orchestra and the Princeton Symphony Orchestra. He has appeared on the Ed Sullivan Show and performed in 37 states and on four continents. In 1964 his Rider College Theatre '59 was chosen to tour Europe for ten weeks, entertaining troups with "Bye, Bye Birdie". In '66 their show "Li'l Abner" won the award again.

After his stint at the Music Circus, on top of playing with the Trenton Symphony Orchestra, Art did over 100 local equity musicals, moonlighted at Bucks County Community College, taught summer workshops in musical theatre at Westminster and Temple, had a commercial "wedding" band (that included Dick Averre and Bob Reikosky), and also played a lot of dixieland jazz with his own ensemble of top players.

Mr. Frank is married to Roberta, a fabulous elementary school teacher and mother, and has three sons, Mitchell (who is a very fine music educator in the Council Rock school system), Bruce, and Gregory; all married and have given Art and Roberta 9 terrific grandchildren.







---
Rex Cooper
Choreographer, 1953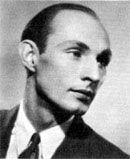 Rex Cooper was a featured dancer with Ballet Theatre for five years and with the Markova-Dolin Company after being a student of Ted Shawn. He was the principal dancer in the original Broadway productions of "High Button Shoes", and "Gentlemen Prefer Blondes". Mr. Cooper also appeared with light opera companies in Dallas, TX, Louisville, KN,, and Kansas City, MO. In 1952 he appeared at the Jacob's Pillow Festival of the Dance and was a soloist with the Metropolitan Opera Company ballet, dancing the leads in "Die Fledermaus", "Aida", "Samson and Delilah", and others.
---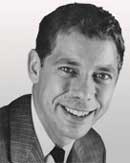 Zachary Solov
Choreographer, 1950-1951?

Mr. Solov was known as a dancer of both excellent technique and lyrical expression, as well as for his ever-present smile that said there was nothing else he would rather be doing. Born to deaf parents in Philadelphia, Mr. Solov started as a childhood tap dancer near the grand old movie houses of Market Street, where he performed with a young Honi Coles. Early training at the Dauphin School of Arts led to vaudeville appearances and to a regular starring spot on the Horn and Hardart Children's Hour, hosted by Stan Lee Broza.

In 1950, Mr. Solov starred with Jackie Gleason and Viola Essen in the Broadway show Along Fifth Avenue. He made regular appearances as a dancer on television shows including Your Show of Shows, and the Fred Allen Show. That year he was also the first choreographer in The Music Circus theater in the round in Lambertville, New Jersey. The critical acclaim and attention he received from New York City's dance critics came to the attention of Rudolf Bing, newly installed as the director of the Metropolitan Opera.

Mr. Solov made history in his debut at the Met by hiring Janet Collins, an African American, to be his first prima ballerina. She was the first African-American to star at the house. The production was the new production of Aida on November 13, 1951. Of Mr. Solov's debut as choreographer of the opera, Miles Kastendieck of the New York Journal American wrote: "The dancing suggested that perhaps the problem of the opera ballet is about to be solved."

Mr. Solov died of complications arising from heart failure in 2004. He was 81 years old.



---
Jerry Ross
Choreographer, 1954

Born Arnold Jerry Rosey, Ross studied piano while growing up in Washington, D.C., intending to be a concert pianist. But all that changed by chance. Washington Times Herald columnist Ernie Schier wrote in 1948 that Ross was in a George Washington University opera audience in 1938 when the pianist ''stubbed his toe'' and couldn't go on. ``In desperation [the director] asks if there's a pianist in the house. . . .Suddenly a hush falls over the audience as one slim, solitary young man makes his way down the aisle. ``Amid cheers, he sits down to the piano, the house lights are darkened, the curtain is gently raised, and the performance goes on.''

He earned a fine arts degree from GWU, where he studied with Martha Graham protégée Elizabeth Burtner. After serving in London during the war, Ross launched his Broadway career. By 1944, he'd won the New York Drama Critic's Award for the best dance performance of the year, in Rhapsody.

His summer-stock experiences includes the famous Tamiment Playhouse in Pennsylvania, where he sometimes performed with his sister, Marcia -- John Aronson's mother.

Read more: http://www.legacy.com/

---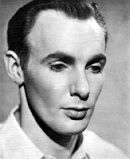 Duncan Noble
Choreographer, 1955

A former dancer with Ballet Theatre Duncan Noble has danced in "One Touch of Venus" 1943 to 1945, "Something for the Boys" 1943 to 1944 and was a lead dancer in "On The Town," 1944 to 1946, "Annie Get Your Gun" 1946 to 1949, and "Pal Joey" on Broadway. For five years he and Valerie Bettis danced as partners on the concert circuit. He became a leading soloist with the Ballet Russe de Monte Carlo and danced with such leading ballerinas as Danilova, Slavenska, Chauvire, Novak and Krassovaka. More recently on tele- vision he has been featured with Zorina and Katherine Lee.

Noble, who had a long and successful dance career in this country, Canada and abroad, was instrumental in the development of the West Virginia Dance Festival and served as its honorary chairman for many years.

He was a member of the dance panel of the National Endowment for the Arts and had served as a consultant to the West Virginia Commission on the Arts and other state arts councils, including Tennessee, South Carolina, North Carolina and Massachusetts. He also was a founding faculty member of the North Carolina School of the Arts School of Dance.

Noble's influence on the dance community in West Virginia will be greatly missed. Duncan Noble died on August 5, 2002 at 80 years old in Winston-Salem, NC, following a brief illness.



---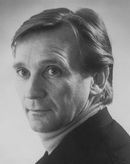 Don Farnworth
Choreographer, 1956

Born in Carey Idaho on May 20, 1927, Don, as a young boy, was always thinking about traveling and doing big things with his life and his passions: dance and theater. Don's parents had a love for dancing and would take their children on weekends to church dances where Don, his sister, and brothers all developed their own love of dancing. Although he had been exposed to theater and dance in his small Idaho town, Don knew he would someday have to travel to the big city to pursue his dreams. Don contracted polio while he was young and eventually overcame the paralyzing disease.

Don entered the military in 1943 at the age of 18. While in the Army, he received an honorable discharge due to his deafness and returned to Idaho where he studied dance at the Dori Moon Dance Studio in Boise Idaho. Don proved to be so talented that his instructors told him they couldn't teach him much more so he soon left Idaho for NYC to pursue his dream of becoming a professional dancer. With his talent and good looks, he quickly became well known in the circles of dance, ballet, and theater.

Don performed on Broadway in the original "Bye Bye Birdie" with Chita Rivera and Dick VanDyke. He danced and acted in a number of other shows and productions like Broadway's 1957 "Shinbone Alley" (with Eddie Bracken, Eartha Kitt, and Jacques d'Amboise), further developing his talents into his own dance and teaching techniques which he taught to a large number of students and industry greats in his own NYC dance school and rightfully earned the title of "Ballet Master". Don went on to choreograph and contribute to a number of productions and was well respected and loved in many communities.

Don settled in West Milford, NJ and had traveled throughout Europe, eventually buying a small place in Athens, Greece in his later years where he would vacation. He taught dance in Greece, worked on clients and friends and developed his own style and techniques in the specialties of Shiatsu and Reiki for which he became certified as a "Reiki Master".

Don Farnworth died on Febraury 20, 2006.



---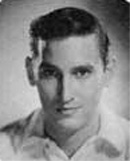 Arthur Partington
Choreographer, 1958

A former student of Agnes De Mille's, Arthur Partington had his first dancing job at the age of 16 in "Bloomer Girl". He has since been the leading dancer in an impressive array of Broadway musicals including "High Button Shoes" "Arms and the Girl", "Call Me Madam", "Can Can", and "Most Happy Fella" for which he was also assistant choreographer. Television audiences have seen him on "The Toast of the Town", "The Perry Como Show", and the "U. S. Royal Showcase".


---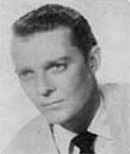 Frank Westbrook
Choreographer, 1958

Frank Westbrook began his career dancing in such Broadway hits as "On The Town", "Allegro", and "One Touch of Venus". For three years, he was choreographer for the concert ballet group, Theatre Dance, Inc. He has consistently won reviewers' praise for his work on television spectaculars including "The Paul Whiteman Revue", "The Buick Music Circus", "The Martha Wright Show", and "Voice of Firestone".


---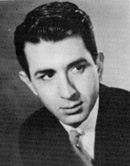 Edward Earle
Choreographer 1960-1964

Edward Earle, resident choreographer of ' the Music Circus from 1960 to 1964, will be remembered for his starring roles here last year in "Bye Bye Birdie" and "West Side Story," and he was also in "Wish You Were Here" and many others. His professional credits include "The Dark at the Top of the Stairs" on Broadway and many off-Broadway, television and movie performances for over 30 years—the first at the tender age of three in "Babes in Toyland."

Off-Broadway, Mr Earle composed and choreographed "The Decameron". In the Lambertville area, he choreographed productions at Rider College, and directed at the McCarter Theater in Princeton. He also produced and staged the Spring Swing Spectacular for the Trenton Junior Chamber of Commerce in 1963. Mr. Earle founded the Trenton Studio of Performing Arts—School of Drama and Dance, in which he also teaches. During his years at the Music Circus, he not only choreographed most of the shows, but also brought his talents to playing supporting and leading roles. After his years at the Music Circus he went on to understudy Anthony Newley on Broadway in "Stop the World, I Want to Get Off".

"Brigadoon" 1963 (Charlie Dalrymple)
"Irma La Douce" 1963 (Frangipane)

---
---