Menu
•

Home
•

"Sinjin" Terrell
•

Musicals & Plays
•

The Stars
•

Stars in the Making
•

Leading Roles
•

Supporting Casts
•

Concerts
•

Back Stage
•

The Tent and Grounds
•

Stories and Tales
•

Press Coverage
•

Facts and Trivia
•

Forum
•

Acknowledgements
---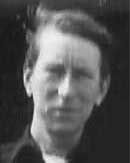 Charles Evans
Set Designer 1949-1952

Charles Evans (1907-1992), born in Atlantic City, NJ, was a modernist known for his abstract style of painting. He studied at New York's Art Students League and Parsons School of Design, and later in Paris with Fernand Leger at the Academie Moderne.
In 1930, Evans and his wife spent a year living in what was Paul Cezanne's studio in Aix-en-Provence, France.
The following year, Evans purchased the old silk mill in New Hope and became involved in the area's modernist movement, joining The Independents in 1932.
In 1948 Evans co-founded the New Hope Gazette with Walter M. Teller. The same year he created set designs for St. John Terrell's Lambertville Music Circus. He also designed sets for the Bucks County Playhouse and Philadelphia's Playhouse in the Park. He later served as Set Designer for the Fred Miller Theater in Milwaukee and as Artistic Director for the Queen Elizabeth Playhouse in Vancouver, Brittish Columbia.



---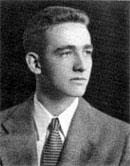 James Hamilton
Set Designer 1949-1955

Mr. Hamilton graduated from Brown University and Rhode island School of Design. He was a member of the Music Circus scenery department since 1949, becoming its head in 1953. He was the set designer for "Show Boat" at the Motor Music Circus at the State Fair of Texas in 1952, and has worked for WJAR-TV in Providence, RI. After leaving the Music Circus, he founded Design Associates, Inc. in Lambertville, NJ and went on to open a renown restaurant, Hamilton's Grill, with his daughter in the 1980s.





---

Donn Fischer
Decoreographer 1955



A graduate of the Art Institute of Chicago, Donn Fischer was a television designer for the National Broadcasting Company in New York for a few years before he came to the Music Circus. From 1950 has designed sets and scenery at various musical theatres around the country.



---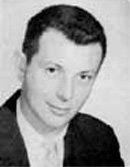 Robert Adams
Decoreographer 1958



A native of Fort Lauderdale, FL, Robert Adams is a graduate of the New York School of Interior Design. In past summers, he has been the decoreographer for several leading Theatres in Miami as well as Ft. Lauderdale. On television Mr. Adams has done such shows as "Studio One", "Omnibus", "United States Steel Hour", "Jackie Gleason", "Suspense", "Danger", and "The Web".



---
Gordon Micunis
Set Designer 1959





---
Robert Soule
Set Designer 1960





---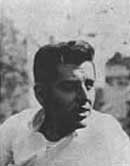 Stuart Bishop
Set Designer 1961-1963

Bishop was born in Malden, Mass. After serving in the Korean War he began his career in the theater as a scenic designer. He trained at Case Western Reserve University in Cleveland, continued at The Rhode Island School of Design and at Emerson College in Boston, combined his skills as designer/director at a string of regional theaters including St. John Terrell's musical tents scattered throughout the Northeast. Previous to his stint at the Lambertville Music Circus, Mr. Bishop's designs had been used at many summer theaters throughout the country including Charlotte, NC, Cincinnati, Ohio, and Boston, MA. Among the shows he has designed are Damn Yankees, Auntie Mame, and Say Darling. Off-Broadway he designed Toinette and Heresy. Also a writer, Mr. Bishop wrote the Off-Broadway musicals, She Shall Have Music and Sweet Miani.During the '60s and '70s, he honed those skills and soon became a premier major artist designing and directing for theater in the round.

In Provincetown, MA, he directed both Deathtrap and a new work by David Simpson, Hotel Elysee for the Provincetown Theatre Company where he also served on their board of directors. When not traveling around the country directing shows at myriad theaters, he and his partner, Steve Stephenson, were also busy running the Achilles House guesthouse which stretched out on a dock over the water. They moved to Arizona in 1987.

On Broadway, he directed Jane Powell when she replaced Debbie Reynolds in the title role of Irene. While recuperating from some surgery, Jane Powell called and over speakerphones, he directed her and her husband Dick Moore in Love Letters from his bedside to their rehearsal hall in New York. At Viterbo University in La Crosse, Mich., he held seminars on musical comedy, coached and directed the students in the art and flair for French farce with a production of Georges Feydeau's A Flea in Her Ear.

He served as guest director, artist-in-residence, and lecturer for numerous schools, colleges and universities where his commitment to his work touched the lives of thousands of young people. Mr. Bishop died on April 12, 2001 at age 72 in Tucson, AZ of congestive heart failure following several years' battle with diabetic complications.

Source:

---
Clark Dunham
Set Designer 1964





---
Michael Devine
Set Designer 1964

I joined the 1964 company for the third show of the season, "No Strings", replacing Clark Dunham as set designer. I designed the rest of the season and remember vividly running out of scene paint (our season's allotment) before the final show, "My Fair Lady", and painting almost the entire show with spray cans of paint—the first (and I'm sure the last) graffiti style My Fair Lady. I studied with the wonderful Lester Polakov in New York and have subsequently gone on to design over 300 professional theatre productions, films, television, concerts, and theme parks for Disney and Universal Studios. Happily, thanks to Sinjin, it all began in Lambertville.




---
Robert Edmonds
Set Designer 1966





---
Peter Wingate
Set Designer 1967





---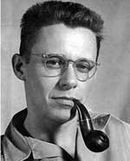 Elmer Case
Set Builder 1950's