Menu
•

Home
•

"Sinjin" Terrell
•

Musicals & Plays
•

The Stars
•

Stars in the Making
•

Leading Roles
•

Supporting Casts
•

Concerts
•

Back Stage
•

The Tent and Grounds
•

Stories and Tales
•

Press Coverage
•

Facts and Trivia
•

Acknowledgements

1967 Third Annual Rock 'n Roll World Championship, at the Lambertville Music Circus
See photos below.

The First Annual Rock 'n' Roll World Championships, in 1965, had over 300 bands vying for top honors, with the "Galaxies IV" winning.

In the 2nd year of the contest (1966), the event took on a greater magnitude by adding the National Tea Council as a co-sponsor, with the Music Circus. Regional contests were held in New York, Boston, Baltimore/Wash D.C., Miami, Pittsburgh, Los Angeles, Atlanta, Cincinnati, Dallas, and Kansas City. First prize was $1000, a TV Appearance & a recording contract. Second prize was $500 and a recording contract. Third prize was $250.

The 1966 winners were "Robin & the Hoods", of State College, PA, from the Pittsburgh regional finals. Second place that year went to "The Rocking Paramounts" from the Buffalo, NY region finals.

In 1967, the contest had grown to 2600 bands, from 15 regions across the USA. The 15 regional winners competed for the Championship in August, at the Music Circus between concerts by Robert Goulet, and Mitch Ryder, both of whom were judges along with author James Michener, band leader Paul Whiteman, representatives of the Press and Radio, and Former Winners.

First prize was, again $1000, a recording contract, and a TV appearance. But, an additional prize of Ampeg Musical Equipment was added. Ampeg had been added to the list of sponsors, and they were supplying the amplifiers on stage, for the event. Second prize was $500 and Third prize was $250.

I remember that many of the bands were "British Invasion Style". One band wore 1776 style clothing and white wigs. Another, from Florida, had around eleven members. Fourth place went to "The Day Before" from Dallas. Third place went to "The Novelles" from Los Angeles.

The event's emcee, Cousin Bruce Morrow, of WABC, announced the runner-up prize this way: "Winning the $500 prize and missing first by an unbelievably close margin, The Combinations." We were from Easton, PA and it was disappointing to know we'd come that close to winning.

But, after the show, we were surprised to have the President of Ampeg approach and invite us to the Ampeg Headquarters in New Jersey, where he personally gave me an Ampeg BT-1 5C Bass Amp, an Ampeg Bass Guitar, and an Ampeg Baby Bass Upright, all new models at the time. He also gave us an Ampeg Guitar Amp and an Ampeg PA system. So, it was quite a thrill for us.

We were also contacted by the Milton Bradley Company to record a song for a new dance game they were putting into production. That song would be based on the original tune our guitarist and I had written, for the 1967 Music Circus contest. So, we ended up recording it at RCA's NY studio.

We also traveled around promoting the record and game when it was released, even making appearances on TV a few times. So, even though we came in second in the 1967 Rock 'n Roll World Championship, we actually ended up with more prizes and benefits than had been listed for a first place finish.

First place that year went to a six-piece horn band, from Memphis, TN. Called "The Chasers".

It was a great time in a great music venue. We always appreciated the fact that we were part of it.

Regards, Bobby Scammell, The Combinations Easton, PA.


---
1967 Second Place winners, "The Combinations"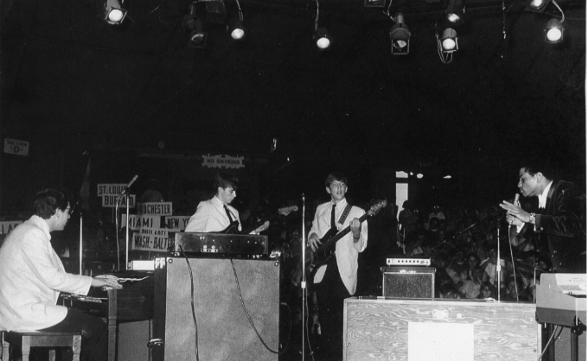 ---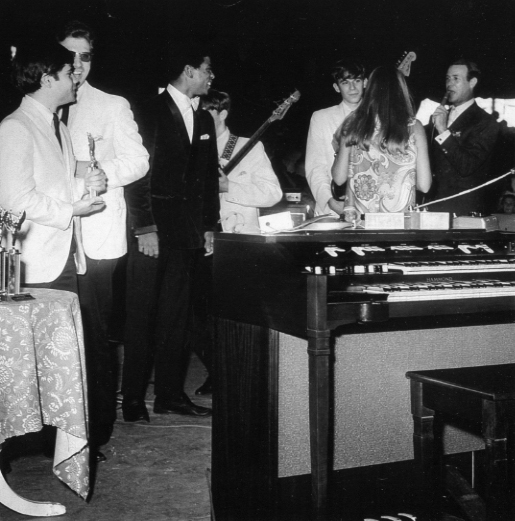 ---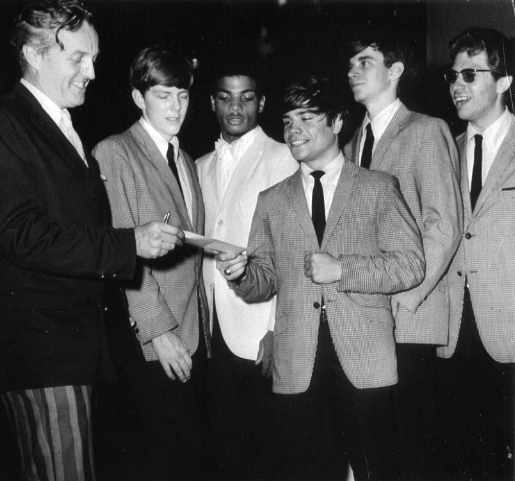 ---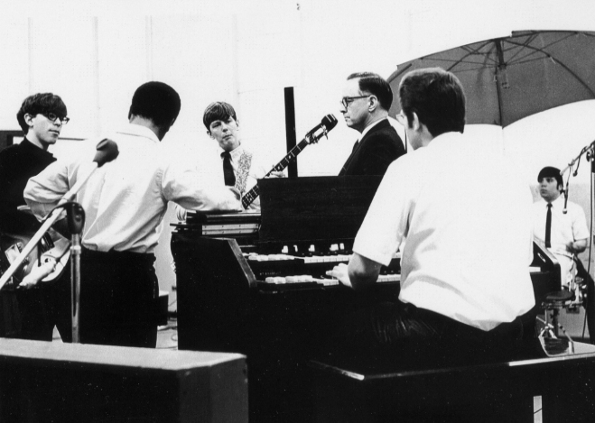 ---