Menu
•

Home
•

"Sinjin" Terrell
•

Musicals & Plays
•

The Stars
•

Stars in the Making
•

Leading Roles
•

Supporting Casts
•

Concerts
•

Back Stage
•

The Tent and Grounds
•

Stories and Tales
•

Press Coverage
•

Facts and Trivia
•

Forum
•

Acknowledgements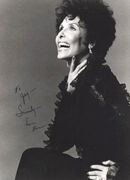 Lena Horne
Performance Dates not know at this time

Through the 1950s and '60s, Horne came into her own as a consummate performer and an important fixture of the American cultural landscape. A 1952 Down Beat review states "Horne has rightfully gained a top niche in show business -- one which will stand up for many years to come." She starred in several shows, including the Broadway musical "Jamaica," recorded albums, and was in demand at nightclubs and stages around the world, appearing with such notable talents as Tony Bennett, Billy Eckstine and Harry Belafonte.




---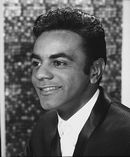 Johnny Mathis
July 20 thru June 25, 1967
The fourth of seven children, John Royce Mathis was born on September 30, 1935 in Gilmer, Texas to Clem and Mildred Mathis. As a small boy, the family moved to Post Street in San Francisco. It was there that he learned an appreciation of music from his father who taught him his first song, "My Blue Heaven". In 1958, Johnny's Greatest Hits was released. It began a "Greatest Hits" tradition copied by every record company since then. Johnny's Greatest Hits went on to become one of the most popular albums of all time and spent an unprecedented 490 continuous weeks (almost ten years) on the BILLBOARD Top Albums Chart.




---

Wayne Newton
June 20 thru June 25, 1967
Wayne Newton recorded for the 1960s album market and scored several hits during that time, but has become most renowned for his connections to Las Vegas, where he commanded up to $1 million per month at his peak and invested heavily into the city's real estate. Born in 1942 in Roanoke, Virginia, Newton began singing professionally at the age of six, and formed a rockabilly duo with his brother Jerry after the family moved to Phoenix in the mid-'50s. The pair was featured on a local TV show while still in their pre-teens, and moved to Las Vegas in the early '60s for a five-year engagement. Newton's first three singles charted well, led by 1963's Top 20 hit "Danke Schoen" (a staple of Newton's act for the rest of his life), but the rest of the '60s saw only one upper-reaches chart entry, "Red Roses for a Blue Lady" (the corresponding album was his only Top 20 entry).

The beginning of the '70s saw Newton recording for a new label, Chelsea, and though it provided him with the biggest hit of his life, the number four "Daddy Don't You Walk So Fast," Newton began focusing more and more on his Las Vegas show after his voice began to lower. Newton became the king of Las Vegas by the 1980s; he won the Entertainer of the Year award more than any other performer, set a record as the highest-paid nightclub performer in history, and bought the Aladdin casino.

Despite the acres of fame and riches, Newton was forced to file bankruptcy in the early '90s. Several multi-million dollar performances around the world cured his financial blues, and in no time he was back on top. Newton has been cameo featured in several films, including The Adventures of Ford Fairlane and Vegas Vacation. ~ John Bush, All Music Guide


---

Simon and Garfunkel
July 3, 1967 (Monday at 8:30 PM)

Simon and Garfunkel is the name of the American team of singer/songwriter Paul Simon and singer Art Garfunkel who recorded between 1964 and 1970. Their shimering harmonies and acoustic concerts stood in stark contrast to the rest of the spectacle that marked rock acts of the '60s. They originally gained attention as a folk act (and some record stores continue to file their records under 'folk'), but it was Simon's songs, which frequently dealt with alienation and loneliness that seemed to strike a chord with an entire generation. By the time of the split, they were the most successful duo in pop music history. They have since re-united for a very sucessful 2003-2004 Simon & Garfunkel "Old Friends Tour".

View NY Times ad


---
Nina Simone
August 9, 1964 (Sunday at 4 PM)

Nina Simone's best recorded work was issued on Philips during the mid-'60s. Here, as on Candix, she was arguably over-exposed, issuing seven albums within a three-year period. These records can be breathtakingly erratic, moving from warm ballad interpretations of Jacques Brel and Billie Holiday and instrumental piano workouts to brassy pop and angry political statements in a heartbeat. There's a great deal of fine music to be found on these, however. Simone's moody-yet-elegant vocals were like no one else's, presenting a fiercely independent soul who harbored enormous (if somewhat hard-bitten) tenderness.



---