---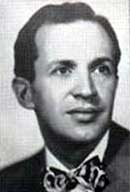 Lawrence Brooks
"Show Boat" 1950 (Gaylord Ravenal)



Larry Brooks achieved stardom as Edvard Grieg in the original Broadway production of "Song of Norway". He appeared on Broadway in "Silk Stockings" and had performed for 10 years in musical comedies and operattas throughout the country. He was also feaatured on the Ford Radio Show for 56 weeks.




---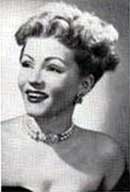 Evelyn Wyckoff
"Show Boat" 1950 (Magnolia Hawks)



Evelyn Wyckofff is a graduate of the Broadway and national companies of "Oklahoma" in which she played Laurey. She made her professional debut in the road company of "Blossom Time" and has appeared on Broadway in "Babes in Arms", "Lady in the Dark", "The Lay Comes Across", and "Johnny 2 x 4". Between these engagements, Miss Wyckoff has appeared with many Light Opera Companies throughout the Mid-West and South.




---

Dick Smart
"The New Moon" 1950
"The Cat and the Fiddle" 1950
"After the Ball" 1955 (Lord Windermere)



A nightclub entertainer, he has performed at such top spots as the Monte Carlo and the Versailles in New York, the Macambo and Trocadero on the West Coast, and at leading cabarets in London, Paris, Casablanca, and Tunis. On Broadway he was in "Two for the Show", "Bloomer Girl", and "All for Love".