Menu
•

Home
•

"Sinjin" Terrell
•

Musicals & Plays
•

The Stars
•

Stars in the Making
•

Leading Roles
•

Supporting Casts
•

Concerts
•

Back Stage
•

The Tent and Grounds
•

Stories and Tales
•

Press Coverage
•

Facts and Trivia
•

Forum
•

Acknowledgements
---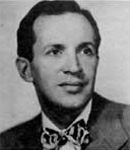 Larry Brooks
"Song of Norway" 1958 (Edvard Greig)
"Show Boat" 1958 (Ravenal)



Larry Brooks achieved stardom in this role in the original Broadway production of "Song of Norway". He appeared on Broadway in "Silk Stockings" and had performed for 10 years in musical comedies and operattas throughout the country. He also appears in this year's production of "Show Boat" at the Music Circus as Ravenal.




---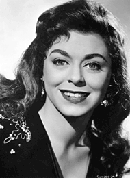 Jan Chaney
"Damn Yankees" 1958 (Lola)



Born in Boston, Miss Chaney studied under Michael Chekhov and the Blair Cutting School of Drama in Beverly Hills. Her first professional appearance was in a night club revue entitled "Sadie Thompson" in Palm Springs, and New York first saw her in the abortive "Portofino" in 1958. One of her favorite roles includes Sharon in "Finian's Rainbow." She co-directed an industrial show with Harry Walker, and was standby for Gwen Verdon in "Redhead." Off-Broadway saw her this year as the lead of "0 Say Can You See," and she also has played Laura in "The Glass Menagerie" in California. Televiewers caught her in "Sugarfoot", "The Joseph Cotton Show", "Father Knows Best", a TV adaptation of "Gaslight", "Alfred Hitchcock", "Wagon Train", and "Playhouse 90". Her movie was "My Gun Was Quick".




---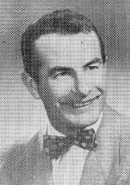 Jack Goode
"Damn Yankees" 1958 (Mr. Applegate)

Long a favorite of the Music Circus, Mr. Goode is a seasoned comedian of stage, screen, operettas, summer theatres, television and industrial shows. He made his debut with the Shuberts in "Hello Paris," and also appeared in "Princess Charming," "Face the Music," and "The Show Is On." A native of Columbus, Ohio, he attended Ohio State and was Lt. Jack Goode in the South Pacific, also dishing up entertainment for the troops in Guadalcanal, New Caledonia, and Vella Lovella. A long series of musicals at the major summer musical theatres brought him back to Broadway in "Gypsy Lady," after which he was off to Hollywood to work with Fred Astaire in such pictures as "Top Hat," "Flying Down to Rio" and "Swingtime," and he also staged Shirley Temple's dances in "Poor Little Rich Girl." One of the first comedians to appear in the musical arena theatres, he has worked not only here but with Cohasset, Hyannis, Warwick, Framingham, and Oakdale, starring in some sixty different roles, notably "Bells Are Ringing", "The Wizard of Oz", "Show Boat", "Naughty Marietta", "Guys and Dolls", "Babes in Toyland", "Good News", and "Louisiana Purchase". Broadway saw him again when he took over the role of Hines in "The Pajama Game" and when it closed he repeated the role on a six-month South African tour. Also on Broadway he played Dr. Moon in "Anything Goes", Mr. Applegate in "Damn Yankees", and Benny in "Desert Song" and was recently in the revival of "Oh Kay". Mr. Goode is the winner of the Ohio State Amateur Golf title and shares the course record for the Scioto Country Club with Sam Snead. On his farm near Frenchtown, NJ, he collects antiques, with emphasis on antique firearms.

Other Broadway credits include:
Hello, Dolly! (Horace Vandergelder) Jan 16, 1964 - Dec 27, 1970
Sally (Otis Hooper) May 6, 1948 - Jun 5, 1948
The Show is On ("Long as You've Got Your Health" Dancer) Sep 18, 1937 - Oct 2, 1937


---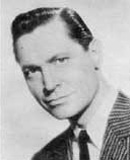 Jack Irwin
"The Most Happy Fella" 1958 (Joe)



Jack Irwin understudied the role of Joe in the Broadway production of "the Most Happy Fella" and played the part for 46 performances. He was a winner of the Arthur Godfrey Talent Scouts TV show in 1954 and has been a radio announcer and disc jockey. He made his Broadway debut in "Plain and Fancy".




---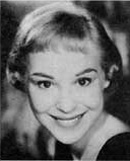 Sybil Lamb
"Song of Norway" 1958 (Nina Hagerup)
"The Music Man" 1962 (Marian Paroo)



Sybil Lamb made her professional debut in "Lend an Ear" and was in "Wish You Were Here" on Broadway. In stock she has brightened stages in "Carousel", "New Moon", "Wonderful Town", "Oklahoma!", "Call Me Madam", and "South Pacific".




---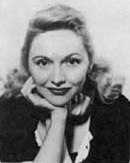 Gail Manners
"Show Boat" 1958 (Magnolia)



Gail Manners has sung top roles with the New York City Center and the NBC-TV Opera companies, and she has given concerts with the New York Philharmonic and Philadelphia Orchestras. She has played leading roles in "Carousel", "The Desert Song", and "Oklahoma!" in major cities across the country.




---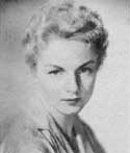 Ginny Perlowin
"The Most Happy Fella" 1958 (Rosabella)



Ginny Perlowin set some kind of record, having opened in four Broadway shows in just two years—"Mr. Wonderful", "Happy Hunting", "New Girl in Town", and "Rumple". In addition to servaral years of study at the Juilliard School of Music as a voice and opera major, she also has a graduate degree in nursing. After a classic experience with a touring opera company which left her broke and stranded in the wild west, she became a nursing supervisor. Two weeks later she gave this up to return to the footlights and was cast in her first Broadway show.




---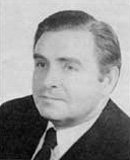 Richard Wentworth
"The Most Happy Fella" 1958 (Tony)



Richard Wentworth was a leading bass-baritone and basso-buffo with the New York City Opera Company from 1946 to 1959. In 1939 he joined the San Carlo Opera Company in New York and developed an extensive repertoire which included some 89 roles. Mr. Wentworth's talents have been showcased in two Broadway musicals and he has made numerous guest appearances with American and Canadian opera compaines.