Menu
•

Home
•

"Sinjin" Terrell
•

Musicals & Plays
•

The Stars
•

Stars in the Making
•

Leading Roles
•

Supporting Casts
•

Concerts
•

Back Stage
•

The Tent and Grounds
•

Stories and Tales
•

Press Coverage
•

Facts and Trivia
•

Forum
•

Acknowledgements
---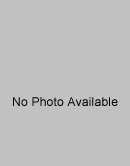 Shirley Dalzell
"Three Penny Opera" 1962 (Lucy Brown)



Brown-eyed Shirley Dalzell is a graduate of the Neighborhood Playhouse in New York and holds a bachelor's degree in Music from Cornell College out in Iowa. A Music Circus favorite, she has played in a number of shows here including "Music Man," "Gypsy," "Three Penny Opera," "Fiorello," "Pal Joey," "Desert Song," "Destry Rides Again," and "Bye Bye Birdie." Other stock credits include the New London Players, the Papermill Playhouse, and the Gladiator Arena Theatre. Off-Broadway audiences have caught Miss Dalzell in "Sweet Mianie," and "An Evening With Chekhov." At Phase 2, in New York, she also was featured in "Pass the Nuts."




---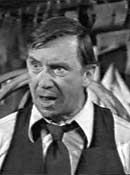 Bruce Kirby
"Gypsy" 1962 (Herbie)
"Fiorello!" 1962 (Ben)

Bruce Kirby made his Broadway bow at age 40 in the 1965 production Diamond Orchid. More stage work followed, and then movie assignments, commencing with the all-star Catch 22 (1970), and continuing into the 1980s with such productions as Sweet Dreams (1985) and Throw Momma from the Train (1987). Kirby's TV career has embraced both series successes (1989's Anything But Love, as Jamie Lee Curtis' father), ignoble failures (1976's Holmes and Yoyo, as Henry Sedford), and a few projects which never sold (Kirby was in two busted pilots for something called McNamara's Band). In 1984, Kirbyreturned to Broadway to understudy Dustin Hoffman as Willy Loman in the revival of Death of a Salesman. Bruce Kirby, sometimes billed as Bruce Kirby Sr., was the father of actor Bruno Kirby, who formerly billed himself as B. Kirby Jr.




---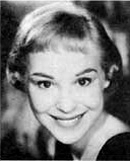 Sybil Lamb
"Song of Norway" 1958 (Nina Hagerup)
"The Music Man"1962 (Marian Paroo) (July Performances)
"The Music Man"1962 (Marian Paroo) (September Performances)



Sybil Lamb made her professional debut in "Lend an Ear" and was in "Wish You Were Here" on Broadway. In stock she has brightened stages in "Carousel", "New Moon", "Wonderful Town", "Oklahoma!", "Call Me Madam", and "South Pacific".




---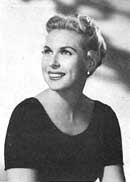 Marilyn Landers
"The Chocolate Soldier" 1962
"Show Boat" 1964
"The Sound of Music" 1964



Marilyn Landers has become a Music Circus favorite after starring in previous performances of "The Merry Widow", "The Student Prince", and "Desert Song". She made her stage debut in a Los Angeles production of "Oklahoma!", as understudy to one of the leads and eventurally took over the role. A winner of the San Francisco Opera Company auditions, Miss Landers has sung principal roles in a number of operas. Broadway audiences saw her in "Bye Bye Birdie". Massachusetts-born and Connecticut-educated, she lived with her family in Washington, DC.




---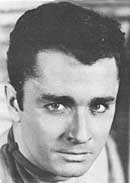 Jack Washburn
"The Chocolate Soldier" 1962
"Camelot" 1964

Jack's Broadway credits include: Mr. President (1962), Fanny (1956). He appeared in the film, The Black Orchid with Sophia Loren and Anthony Quinn in 1958. On March 15, 1992, Mr. Washburn died at 64 in New Hope, PA after a long illness.