Menu
•

Home
•

"Sinjin" Terrell
•

Musicals & Plays
•

The Stars
•

Stars in the Making
•

Leading Roles
•

Supporting Casts
•

Concerts
•

Back Stage
•

The Tent and Grounds
•

Stories and Tales
•

Press Coverage
•

Facts and Trivia
•

Forum
•

Acknowledgements
---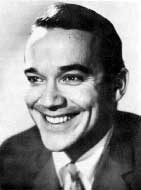 Richard Armbruster
"Brigadoon" 1963 (Tommy Albright)
"South Pacific" 1963 (Lt. Cable)



Mr. Armbruster was literally born into showbusiness. His parents toured the country during the hey-day of vaudeville, and also appeared in "Tattle Tails" with Frank Fay and Barbara Stanwyck. He made his debut at age six in a night- club act his parents were doing, and as a young boy he was an avid magic fan. Further training in both music and drama came from College of the Pacific, Santa Barbara College and UCLA, and he also studied privately with John Charles Thomas and Richard Bonelli. Concurrently he appeared as guest soloist with the Stockton, Vallejo and Santa Rosa Symphonies and presented "Richard Armbruster In Concert". He performed with the San Francisco Drama Guild and at the Philadelphia Music Festival. While in the army he appeared on "Soldiers Parade" and "Talent Patrol," and won first place in the All Army Talent Contest in the finals held on the Ed Sullivan Show. Upon discharge, he was selected to appear in the "Salute To France" production of "Oklahoma!" which led to his role in the road company of "Plain and Fancy." Since then Broadway has seen him as Marius in "Fanny," and in "Goldilocks," "Beg, Borrow or Steal," and "Lock Up Your Daughters". Both dramatic and musical stock have provided summer occupation, and he has appeared widely in television, commercials and industrial shows.




---

Barbara Ashley
"Can Can" 1963 (Pistache)



Miss Ashley first trod the boards in "Ballet Ballads" for ANTA at the Maxine Elliot and Music Box Theatres in New York. The following year she played in "The Liar" at the Boardhurst, and then was auditioned over the phone at midnight by Cole Porter for her role in "Out of This World." In such major summer theatres as St. Louis, Pittsburgh, Hyannis, Charlotte, Cape Cod, Meadowbrook, Cincinnati and others she has played leading roles in "Can-Can", "Kiss Me, Kate", "The Boy Friend", Julie in "Show Boat", and Lady Thiang in "The King and I". Club dates have included the Nautilus in Miami Beach. The Old New Orleans Club in Washington, and the Park Towers in Houston. She has given pop concerts at Lewisohn Stadium, Yale Bowl, Grant Park in Chicago and in Milwaukee, Rochester, and Cleveland. Miss Ashley has played in industrial shows and was mistress of ceremonies of Cerebral Palsy Telethons in Boston, Rome, Ga., Wichita, Kans., Easton, Pa., and others. She won the London Theatre Arts Award and the Richard Watts, Jr. "Stardust Citation," as well as the Philadelphia Players Award and the Theatre Guild Award. She has been featured on recordings of "Out of This World" "Pal Joey" and "Body in the Seine."




---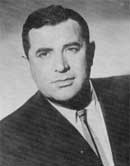 Norman Atkins
"Paint Your Wagon" 1963 (Ben Rumson)

In addition to his duties as a leading baritone for the New York City Center Opera, Mr. Atkins has appeared frequently with the NBC-TV Opera and as soloist with the New York Philharmonic, the Boston, Rochester, Cleveland, Philadelphia and other major symphony orchestras. Following his training at Juilliard, the American Theatre Wing, and City College, he was offered his first professional role in Street Scene by Kirt Weill, who had heard his first New York concert, and who was planning a special production of the opera in the Hollywood Bowl. New york critics hailed his debut in the title role of the City Center production of Most Happy Fella. He also starred for two years in the Jones Beach extravaganza, Paradise Island. On TV, he has appeared on the Hallmark Hall of Fame.


---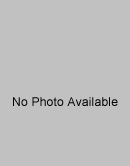 David Atkinson
"The Pajama Game" 1963 (Sid Sorokin)



Known in New York as a singer, both in musicals and opera, Mr. Atkinson spent the past season playing coveted acting roles at the Vanguard repertory Playhouse in Detroit, for example, the title roles of Ibsen's "The Master Builder", Pirandello's "Henry IV", and E. E. Cum- mings "him". This was not his first "straight" experience, however as he has played Macbeth as a guest artist at Rollins College, Petruchio at Bishop's College in Canada, in the University of Utah's production of Giraudoux' "On- dine". He was in City Center's "He Who Gets Slapped", and in the Winnipeg Players "The Caucasian Chalk Circle", as well as at the Montreal Repertory and the Pasadena Playhouse and he was directed by Ted Mann in Williams' "Period of Adjustment". Arriving in New York from Northern Quebec on a Julliard scholarship, after a stint with the Montreal Opera Guld, Mr. Atkinson first found employment touring "Inside U. S. A." going on to "The Girl in Pink Tights", "The Vamp", with Carol Channing, "Kiss Me, Kate" with Kitty Car- lisle, "Destry Rides Again" with Dol- ores Gray, and co-starring roles in the City Center productions of "Brigadoon", "Annie Get Your Gun", and "Say, Darling". He played pivotal roles in premiers of music dramas by contemporary composers for the City Center Opera: "He Who Gets Slapped", "Wuthering Heights", "Taming of the Shrew", "Gallantry", "Trouble in Tahiti", "The Good Soldier Schweik", "The Consul", "Amahl and the Night Visitors", and "The Cradle Will Rock". He was Richard Rodgers' choice for Billy Bigelow when "Carousel" was presented at the Brussels Worlds Fair; he starred for two seasons in Guy Lombardo's "Show Boat" at Jones Beach; he co-starred with Paul Muni in a West Coast musical version of "Grand Hotel", and he starred in "Can-Can" with Genevieve in Central Park for the Hudson Celebration season. Off Broadway has seen him as Macheath in "Threepenny Opera", "The Rivals", and in "All in Love". His small screen credits include Studio One, a feature role with Audrey Hepburn on the spectacular "Mayeriing", and in the title role of "The Importance of Being Earnest" on the Steel Hour. He has also been a guest on Ed Sullivan, Pack Paar, and the Gypsy Rose Lee Show. Variety reviewed his last Spring night club debut with high praise and his recordings include "Trouble in Tahiti", "Girl in Pink Tights", and "David Atkinson Sings." His next project is to direct the filming of the novel "The Eighth Day", the rights to which he recently acquired.




---

John Carter
"Carnival" 1963 (Paul Berthalet)



Mr. Carter has been seen some fifty times in the Richard Kiley part in "No Strings" on Broadway over the past year and one-half when he was "stand-by." He was Arthur in "Take Me Along," Agydus in "Tamburlaine The Great", and Austria in "The Lovers" all on Broad- way, and was featured in "What A Kill- ing" and "Sandhog" off-Broadway. In his dossier of stock credits, Mr. Carter lists "Stalag 17", "Mister Roberts", "The School For Scandal", "She Stoops to Conquer", "South Pacific", "Brigadoon", "Paint Your Wagon", and many others. He recently played the leading role on the U.S. Steel Hour, and has been variously employed in industrial shows, films, TV commercials. A native of Center Ridge Arkansas, and a graduate of the University of Missouri, he attended the American Theatre Wing, and Madame Daykarhanova's School for the Stage. Before essaying a theatrical career, Mr. Carter was a farmer, an oil field worker, worked on road construction and as a pipe salesman, among other things.




---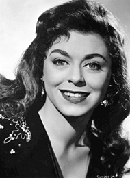 Jan Chaney
"Irma La Douce" 1963 (Irma La Douce)



Born in Boston, Miss Chaney studied under Michael Chekhov and the Blair Cutting School of Drama in Beverly Hills. Her first professional appearance was in a night club revue entitled "Sadie Thompson" in Palm Springs, and New York first saw her in the abortive "Portofino" in 1958. Her last appearance at Lambertville was as the seductive Lola in "Damn Yankees" several years ago, and another of her favorite roles includes Sharon in "Finian's Rainbow." She co-directed an industrial show with Harry Walker, and was standby for Gwen Verdon in "Redhead." Off-Broadway saw her this year as the lead of "0 Say Can You See," and she also has played Laura in "The Glass Menagerie" in California. Televiewers caught her in "Sugarfoot", "The Joseph Cotton Show", "Father Knows Best", a TV adaptation of "Gaslight", "Alfred Hitchcock", "Wagon Train", and "Playhouse 90". Her movie was "My Gun Was Quick".




---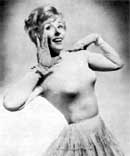 Fay DeWitt
"The Unsinkable Molly Brown" 1963 (Molly Tobin Brown)



A show-business veteran while still in her early twenties. Fay DeWitt has been trouping since the age of five. The comedienne-singer has appeared as a regular with Dave Garroway and has guest starred on many TV shows including Jack Paar, Car 54, Steve Alien and GE Theatre. Her nitery engagements range from such spots as the El Rancho in Las Vegas to The Colony in London and include such New York bistros as the Blue Angel and the Bon Soir. No stranger to the stage, she has sung "Annie Get Your Gun," "Finian's Rainbow," "Bells Are Ringing"; and on Broadway most recently was starred in David Merrick's "Vintage '60." During the past year she completed a TV pilot film for Screen Gems, sang Ado Annie in the new Epic Album of Oklahoma, recorded the material she performed in the New York production of "Shoestring '57" in an album of the same name, and she has a release of special material entitled "Through Sick and Sin." Before her appearance at the Music Circus, she completed an engagement at the New York City Center in "Oklahoma!"




---

Wisa D'Orso
"Damn Yankees" 1963 (Lola)



Singer-dancer Miss D'orso was born in Hawaii and gained her early experience in the Community Theatre and on weekly television shows in her native Hawaii. Arriving in California, she worked for a year and a half in Hollywood, singing and dancing in movie musicals, on television (the Milton Berie Show), and in night clubs (Moulin Rouge). In addition to her singing, acting and dancing, she is an excellent swimmer and for three months she performed with the Aquacade Show in London. Miss D'orso first appeared on Broadway in "Ziegfield Foir lies" and had a featured role in "Kaleidoscope" off-Broadway. She was Ivy Smith in the revival of "On the Town" at the Carnegie Playhouse, and has done such roles as Anita in "West Side Story," Maribelle in "Billion Dollar Baby," and Rose Grant in "Bye Bye Birdie," in musical summer theatre. Her last Broadway role was a Princess Kura, the "belly dancer" in "Mr. President." Movies include "The Ten Commandments," "Cha Cha Boom" and "It Conquered the World," and in addition to many "specials" on television, she has made numerous appearances both solo and with Peter Gennaro on the Ed Sullivan Show. Other TV credits are Steve Allen, Garry Moore, Perry Como, Andy Williams, The Hit Parade, Sid Caesar, The Tonight Show, and Paris a la Mode. She was assistant choreographer to Donn Arden for the Paris Revue in Las Vegas.




---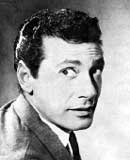 Daniel Ferro
"Can Can" 1963 (Judge Aristide Forestier)



Mr. Ferro is a veteran of many performances of "Can-Can," playing his role opposite Lilo in summer stock and dinner theatres. Actually, he came to musical theatre by way of the concert and opera stage, debuting in "South Pacific", and since then his singing career has ranged from musical comedy to oratorios and operas such as "Boris Godunov". Other musicals include "The Unsinkable Molly Brown", "The Student Prince", and "The Red Mill", while New York audiences have seen him in the revival of Menotti's "The Saint of Bleecker Street", as well as in many concert and opera performances on the stages of Carnegie Hall and Philharmonic Hall, most recently in Rossini's "William Tell". Mr. Perro was a concert artist in five European countries, and was a member of the Graz Opera Company in Austria, scoring further success on tour in Mozart's "Don Giovanni" with the Israel Philharmonic Orchestra. In Brussels, he was chosen as soloist with Birgit Nilsson in the Verdi "Requiem." His musical training includes Juilliard, Columbia, Accademia Chigiana (Italy), Mozarteum (Austria), and he is a recipient of a Fulbright award. He was on the voice faculty of Hunter College.




---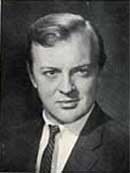 James Gannon
"Carousel" 1963 (Billy Bigelow)
"The Unsinkable Molly Brown" 1963 (Johnny "Leadville" Brown)



Mr. Gannon hails from Providence, Rhode Island where he attained a BA in history from Providence College. After a season in which he sang in the chorus and understudied the tenor leading role in "Show Boat" at Jones Beach, on Long Island, he captured a role in the original "The Music Man" on Broadway, and followed with appearances in "Camelot (Sir Sagramore) in 1960," "Donnybrook," and a baker's dozen of leading summer theatre musi- cals, including a tour as Billy Bigelow with Dorothy Collins. In "Camelot" he was standby for Robert Goulet, and in "Donnybrook," he filled in for Art Lund, also appearing on the Ed Sullivan show with Eddie Foy, Jr. in connection with that latter show. Just prior to his appearance in Lambertville he toured the U.S. readying a comedy act tabbed "Gannon & Gorsten Blatt" which will open at the Latin Quarter in New York in the Fall of 1963.




---

Jack Goode
"Damn Yankees" 1963 (Mr. Applegate)

Long a favorite of the Music Circus, Mr. Goode is a seasoned comedian of stage, screen, operettas, summer theatres, television and industrial shows. He made his debut with the Shuberts in "Hello Paris," and also appeared in "Princess Charming," "Face the Music," and "The Show Is On." A native of Columbus, Ohio, he attended Ohio State and was Lt. Jack Goode in the South Pacific, also dishing up entertainment for the troops in Guadalcanal, New Caledonia, and Vella Lovella. A long series of musicals at the major summer musical theatres brought him back to Broadway in "Gypsy Lady," after which he was off to Hollywood to work with Fred Astaire in such pictures as "Top Hat," "Flying Down to Rio" and "Swingtime," and he also staged Shirley Temple's dances in "Poor Little Rich Girl." One of the first comedians to appear in the musical arena theatres, he has worked not only here but with Cohasset, Hyannis, Warwick, Framingham, and Oakdale, starring in some sixty different roles, notably "Bells Are Ringing", "The Wizard of Oz", "Show Boat", "Naughty Marietta", "Guys and Dolls", "Babes in Toyland", "Good News", and "Louisiana Purchase". Broadway saw him again when he took over the role of Hines in "The Pajama Game" and when it closed he repeated the role on a six-month South African tour. Also on Broadway he played Dr. Moon in "Anything Goes", Mr. Applegate in "Damn Yankees", and Benny in "Desert Song" and was recently in the revival of "Oh Kay". Mr. Goode is the winner of the Ohio State Amateur Golf title and shares the course record for the Scioto Country Club with Sam Snead. On his farm near Frenchtown, NJ, he collects antiques, with emphasis on antique firearms.

Other Broadway credits include:
Hello, Dolly! (Horace Vandergelder) Jan 16, 1964 - Dec 27, 1970
Sally (Otis Hooper) May 6, 1948 - Jun 5, 1948
The Show is On ("Long as You've Got Your Health" Dancer) Sep 18, 1937 - Oct 2, 1937


---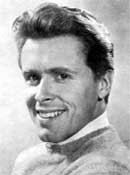 Lowell Harris
"The Student Prince" 1963 (Prince Karl Franz)



A native of Evanston, Illinois who attended Northwestern and currently lives in Tenafly, N. J., Mr. Harris first trod the boards as a "Shakespearwright" as Orsino in "Twelfth Night." Broadway first saw him as understudy to George Grizzard in "Desperate Hours," and he was Tiger in the original company of "West Side Story" in which he also understudied Tony. At the American Shakespeare Festival in Stratfor'd, Conn., he played in "The Merry Wives of Windsor" and "Midsummer Night's Dream." His stock credits include the Bucks County Playhouse, Falmouth, the Edgewater Beach Playhouse in Chicago, and Eaglesmere Playhouse, and he has sung in operettas and musicals at West Palm Beach Musicarnival, at Corning, the Lombard (Ill.) Civic Light Opera, Omaha Light Opera, Winnipeg Summer Theatre and the North Shore Music Festival. Operatic roles have included Traviata, Belmonte, Rigoletto, Tosca, Iris, Faust, Cavallaria, Butterfly, Boheme, and Il Turko in Italia. Televiewers have caught Mr. Harris often and his wife, Inga Swenson was the lead in the musical "Rainbow," the musical version of "The Rainmaker."




---

Gene Hollmann
"South Pacific" 1963 (Emile De Becque)



Playing opposite Martha Wright, Mr. Hollmann has starred in South Pacific all over the country in the early 60's. He sang the leading role in the City Center revival of "Most Happy Fella," and has toured in that role with Dorothy Collins, Miss Wright, and Jane Powell. For two seasons he appeared with the N. Y. City Ballet in "Seven Deadly Sins." Other roles have been opposite Nancy Walker in "Wonderful Town," Anna Maria Alberghetti in "Fanny", "Paint Your Wagon", "Show Boat", and "Annie Get Your Gun". Before his appearance in Lambertville he was in Columbus Ohio where he played Cesar in "Fanny" with Miss Alberghetti. Mr. Hollmann was the bass soloist with the 250 voice New Jersey Masterworks Chorus and Orchestra in their Carnegie Hall presentation of The Messiah and Brahms' German Requium. Earlier in 1963 he soloed in Philharmonic Hall with the same group in the St. John Passion. For the past ten years he has been soloist at the Fifth Avenue Presbyterian Church, and has been featured soloist with the Miami, Vermont, Omaha, Seattle, Louis- ville, Kansas City, Pittsburgh and New Jersey Symphony Orchestras. He was nominated for the Ford Foundation Award in the Humanities and Arts, and was seen on television in a weekly filmed series entitled "A Song Is Born."




---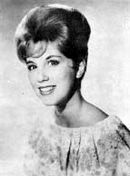 Marcia King
"The Student Prince" 1963 (Kathie)
"Carnival" 1963 (Lili)



Miss King was Lily in "Carnival" at the Palm Beach Musicarnival, and Kathie in "The Student Prince" at the same place. At the Papermill Playhouse and at Mineola she starred in "Bye Bye Birdie," and she has played leading roles off Broadway. She was in "Show Boat," "Oklahoma!" "The Lark," "Kiss Me, Kate," in stock, and was Jenny Lind in a Barnum Festival at Bridgeport. Fourteen weeks singing in the Village Barn in Greenwich Village led to two separate spots on the Johnny Carson Tonight" television show this last Spring. A graduate from the Academy of Our Lady of Mercy in Milford Conn., tiny Miss King, who stands all of 5' 1" and weighs 95 pounds, seems destined to carry more than her weight in show business.




---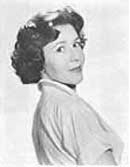 Christine Mathews
"Carousel" 1963 (Julie Jordan)



Miss Mathews is native to Camden, N. J. and upon graduation from Drexel Institute in Philadelphia found herself as executive secretary in fire insurance. With a song in her heart, however, she made her professional debut with the Los Angeles Civic Light Opera Association, after which she stormed the ramparts of Broadway successfully, singing as an understudy in "Guys and Dolls", and later taking over the role of "Sarah Brown". Other credits on the Main Stem include "Wish You Were Here" and as Tuptim in "The King and I". A Lambertville favorite. Miss Mathews has scored in the tents in "Paint Your Wagon", "Finian's Rainbow", "Kiss Me, Kate", "Fanny", "Oklahoma!", "Naughty Marietta", and "Brigadoon" among others. Her television appearances have included "Stop the Music" and "The Paul Whiteman Show," and among her night club engagements she numbers the Statler Clubs around the country, New York's Versailles, and top South American clubs. Recently she was featured in the City Center's brilliant revival of "Pal Joey".




---

Roberta MacDonald
"The Pajama Game" 1963 (Babe Williams)



One of those show business rarities, a native New Yorker, Miss MacDonald is a Drama Award graduate of the High School of Performing Arts, a city-run institution dedicated to developing the talents of aspiring teen agers. She then went to New York University at night while auditioning in the daytime. One audition paid off when Richard Rodgers, himself awarded her the part of Sue in "South Pacific", when she was just 17. Her voice also carried her into that musical based on Offenbach's lovely music "The Happiest Girl in the World" when it opened on Broadway. Off-Broadway has seen her in "Midguided Tour" and "The Sun Looks Down", both at the Fourth Street Theatre, and as "Helen" in "The Golden Apple" when it was reviewed recently at the York Theatre. She has sung in many night clubs and boites throughout the country, and some highlights include the Blue Room of the Roosevelt in New Orleans, the Adolphus in Dallas, the Balmoral in Miami Beach, the Drake in Chicago, and the Lotus Club in Washington. New Yorkers have caught her night club act in such top sports as the Persian Room of the Plaza, the Stork Club, Le Cupidon and the Red Carpet. Vacationers have often been pleased to find Miss MacDonald at Grossinger's and The Concord among others. On television, she has had almost a complete career in itself. She replaced Betsy Palmer as the third man (or, rather, girl) on Dave Garroway's mara thon "Today" show in the mornings, and she starred in her own Dumont TV show entitled "Melody Street". In addition, she has played in any number of dramatic shows such as Studio One, Robert Montgomery, Motorola, Justice, True Story, Man Behind the Badge, and others. The summers have found her trekking far and wide as Bianca in "Kiss Me Kate", and in "Where's Charlie?" in both the Dick Shawn and Billy Hayes packages. Another of her favorite tent shows is "Brigadoon." In that busy field, the industrial shows. Miss MacDonald has been active, starring at the Auto- mobile Show in New York's Coliseum and for the Kellogg Company.




---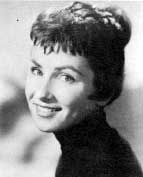 Betty McNamara
"Brigadoon" 1963 (Fiona MacLaren)



Miss McNamara played Lauretta in "The Decameron" off-Broadway and was "The Girl" when "The Fantasticks" played in Princeton. She has played leading roles in "Plain and Fancy," "New Moon," "Peter Pan," "Brigadoon," "Naughty Marietta," "Carousel," "Oklahoma!," "Irene," "Rosalinda," "The Stu- dent Prince," "Kismet," and "West Side Story," at such theatres as Pittsburgh, Sacramento, Detroit, Valley Forge, Warwick, Wallingford, Buffalo, and the Po- cono and Papermill Playhouses. She was featured in the Chevrolet industrial show for two years, and has made industrial films as well. Night clubs such as 1 Fifth Avenue, Bimbo's 365 Club in San Francisco, and the Dennis Hotel in Atlantic City are on Miss McNamara's list of credits as are various Caribbean cruises as an entertainer.




---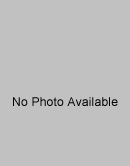 Dan Resin
"Damn Yankees" 1963 (Joe Hardy)

A native of South Bend, Indiana, Mr. Resin took his music education at Indiana University and Columbia, and also attended the American Theatre Wing on a Rodgers and Hammerstein scholarship. His first professional roles were under his Columbia U. director who was directing at the Brandywine Music Box, and Mr. Resin was a member of the resident company. For a time he worked as a singer and narrator at the Roxy Theatre, also singing in churches and as a cruise entertainer. He appeared in three one- act operas by Mark Bucci, and was cast as Sir Harry in "Once Upon a Mattress," with Carol Burnett which was about the moveingest show on Broadway, opening at the Phoenix, then to the Alvin, then to the Cort, then to the Wintergarden and finally to the St. James. Although first rejected for a chorus replacement in the Broadway company of "My Fair Lady," he later played Freddy in the same production for the last year and a half of its record breaking run. Earlier this summer he appeared in the 1918 musical of Jerome Kern's "Oh Lady Lady" at the Goodspeed Opera House, newly refinished theatre closed for fifty years in East Haddam. Conn. He has played his current role with Julie Newmar, and was also in "Finian's Rainbow", "The Male Animal", "The Vagabond King", and "Oklahoma!" in music stock. The high point in a numbr of television shows was an appearance on the Bell Thelephone Hour.

Mr. Resin Broadway credits include:
"Don't Drink the Water" (Kilroy) Nov 17, 1966 - Apr 20, 1968
"On a Clear Day You Can See Forever"
"Fade Out - Fade In" (Custer Corkley) May 26, 1964 - Apr 17, 1965



---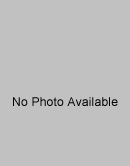 Ted Scott
"Irma La Douce" 1963 (Bob Le Hotu)



Mr. Scott, who has played the leading roles in both "Kiss Me Kate" and "Kismet" at the Music Circus, made his professional debut in the National company of "Oklahoma!" in which he replaced Curly. Reared in Hollywood, Mr. Scott spent 21 months on a destroyer in the South Pacific during World War II, after which he returned to the West Coast to study voice and drama, winning the national Atwater-Kent singing award. After "standing-by" for a year for Alfred Drake in the Broadway company of "Kiss Me Kate," he took over the role for a year, and also toured with the first road company. "Irma" is the 25th musical comedy or operetta leading role he has essayed, and he has sung opera in both English and Italian. Ten months in Australia and New Zealand as "The Music Man" preceded a stretch in the "Man Hunt" television series in Hollywood, and he was soloist with several concert tours including "An Evening With Johan Strauss". Roles in his repertoire include "The King and I", "Guys and Dolls", "Most Happy Fella", most of the operettas, and, of course, he has repeated "Oklahoma!" and "Kiss Me Kate" many times. Before his performance here, he just concluded a five week tour in "Kiss Me Kate" with Marguerite Piazza.




---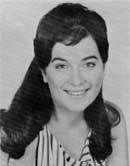 Lisa Stuart
"Paint Your Wagon" 1963 (Jennifer Rumson)

A native of Louisville, KY, Miss Stuart attended the Greenbriar College for women, the Art Students League, and received a scholaship to the Actors' Lab in San Francisco. Her first professional job in the theatre was in a children's theatre company in San Francisco, from which she jumped to the far-out Purple Onioin night club. A night club tour across the country brought her to New York where she played in the Off-Broadway, Tiger at the Gates and on Broadway in Do Re Mi. She played "The Girl" in over 300 performances of the long-runing hit, The Fantasticks.


---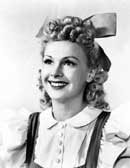 Betty Jane Watson
"South Pacific" 1963 (Nellie Forbush)

Cousin of Jean Stapleton, Betty Jane attended Lincoln Junior High School, Rockford, Illinois. Studied voice at the American Conservatory of Music, Chicago, Illinois. She made her Broadway debut in 1944 when she succeeded 'Joan Roberts' in the role of Laurey in "Oklahoma!". She toured in the role from 1944 to 1946, then played it in London in 1947. Other New York musical roles include leading roles in "Toplitzky of Notre Dame" (1946-47), and three shows in 1948: "Sleepy Hollow," the revue "Hilarities," and "As The Girls Go." She took over for Mary Hatcher during the run of "Texas, Li'l Darlin'" (1949), and took over for Martha Raye as Annie during a 1958 NYC City Center revival of "Annie Get Your Gun". She substituted (May 1961) for Lucille Ball as Wildcat Jackson in "Wildcat" and later succeeded Miss Ball in the same role; she also appeared on Broadway in the Noel Coward musical "Sail Away" (1961). She starred in summer stock theatrical productions of such musicals as "South Pacific" (1955, 1963), "The Pajama Game" (1958), and "Annie Get Your Gun" (1961). She also was a popular night club performer. She made numerous television guest appearances during the 1950s and 1960s.




---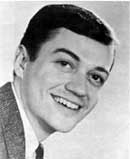 Joel Warfield
"Irma La Douce" 1963 (Nestor Le Fripe)



Mr. Warfield hails from Towson, Maryland and graduated from that state's university, also training with Uta Hagen, Irene Dailey, and the Berghof Studio. Accidentally entering an audition for the Greenwood Theatre in Baltimore, he was given the leading role as his first taste of theatre, and his first New York play was "Little Mary Sunshine", in which during a year, he played five different roles. He was also in "Talent '60" and this year in the off-Broadway "0 Say Can You See". He has played many parts in both musical and legitimate stock theatre at such places as the Hilltop in Baltimore, the Candlelight in Washington, the Valley Players in Holyoke, Mass., the College Park in Washington, the Charles Playhouse, Boston, and he was a member of the Ann Arbor Drama Season and the Toronto Composers Festival in Canada. On the small screen he was in Moliere's Scapin, Accent, and other network shows, and he has made documentaries and government films.