Menu
•

Home
•

"Sinjin" Terrell
•

Musicals & Plays
•

The Stars
•

Stars in the Making
•

Leading Roles
•

Supporting Casts
•

Concerts
•

Back Stage
•

The Tent and Grounds
•

Stories and Tales
•

Press Coverage
•

Facts and Trivia
•

Forum
•

Acknowledgements
---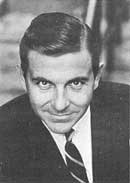 Robert Roman
"The Music Man" 1962 (Harold Hill)
"Camelot" 1964 (King Arthur)
"Kiss Me, Kate" 1964
"No Strings" 1964
"The Music Man" 1964 (Harold Hill)
"The Fantasticks" 1967 (The Narrator)
"On a Clear Day You Can See Forever" 1967

Always a favorite at the Music Circus, Mr. Roman started appearing here after acting and singing in such Broadway successes as Greenwillow, Bells Are Ringing, Most Happy Fella, and Girls Against the Boys. He has appeared in the movies Face in the Crowd, Sweet Smell of Success, and Pal Joey. On TV he has been seen in Line-Up, Gunsmoke, and I Love Lucy. He started out as a professional baseball player for the Cleveland Indians before turning to the theater. In 1968, he appeared on the New York stage in Maggie Flynn.


---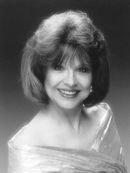 Nancy Haywood
"The Fantasticks" 1967 (The Girl)

Nancy Haywood has performed in eight (8) Broadway Productions including Milk & Honey, George M!, The Education of Hyman Kaplan and Pickwick. Miss Haywood has been in more than thirty Regional and Stock Companies playing leading roles in such productions as Kiss Me Kate, The Armored Dove and The Music Man. Her Off-Broadway credits include Morning Sun and Too Much Johnson. Miss Haywood has co-starred with Donald O'Connor in his reviews including at Sahara's in Las Vegas, Harrah's in Lake Tahoe and with the Dallas Symphony. Her Television credits include featured performances on the Philadelphia Children's Hour, The Bell Telephone Hour, The Ed Sullivan Show and CBS's Look Up and Live.

Miss Haywood has been a frequent speaker and singer for the Women's Aglow, the North and South Shore Christian Woman's Association, and for numerous churches and fellowships, including the Prison Fellowship Organization, Christian Businessmen's Day of Prayer,and Praise Fest. She has also been the guest soloist in productions of Handel's Messiah. Recently, Miss Haywood has been in a concert production of Abraham & Sarah, a New Musical headed for film portraying the Lead role of Sarah.





---
Denise Lor
"Funny Girl" 1967 (Fanny Brice)



Denise Lor was an American popular singer. She was a featured artist on Garry Moore's television show. Her main hit was "If I Give My Heart to You," which charted in 1954 at the same time as another recording of the same song by Doris Day.




---
Dean Stolber
"The Fantasticks" 1967 (The Boy)

Dean Stolber has appeared on Broadway in Bye, Bye Birdie as Harvey (1960) and as Charlie Brown in You're a Good Man Charlie Brown (1971). Presently, Dean Stolber and Darcie Denkert, run MGM On Stage, a leader in developing and licensing films for stage production. They have initiated Dirty Rotten Scoundrels, bringing together Jeffrey Lane, David Yazbek and Marty Bell and David Brown. MGM On Stage is currently represented in London with the runaway hit Chitty Chitty Bang Bang, opening on Broadway in Spring 2005. With 25 projects in various stages, upcoming productions include Legally Blonde, Get Shorty and The Thomas Crown Affair.