Menu
•

Home
•

"Sinjin" Terrell
•

Musicals & Plays
•

The Stars
•

Stars in the Making
•

Leading Roles
•

Supporting Casts
•

Concerts
•

Back Stage
•

The Tent and Grounds
•

Stories and Tales
•

Press Coverage
•

Facts and Trivia
•

Forum
•

Acknowledgements
In 1958, St. John Terrell was operating three Music Circuses, in Lambertville, NJ; Neptune, NJ; and the Brandywine Music Circus in Concordville, PA. These three venues formed his "theater circuit". Each theater would mount a production and then after performing for a week or two, would move on to another theater in the circuit. That is the reason for several "resident companies" listed at the bottom of the page.

View the Season Progam for 1958.

View the 1958 Resident Company
View the 1958 Staff for St. John Terrell
View the 1958 Music Circus Staff



---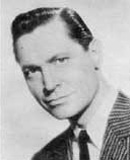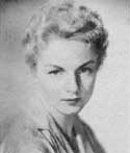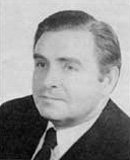 "Most Happy Fella"
May 31 thru June 22, 1958

Starring
Richard Wentworth (Tony)
Ginny Perlowin (Rosabella)
Jack Irwin (Tony)

With
India Adams (Cleo)
Robert E. Dixon (Herman)
Joyce Harrod (Marie)






---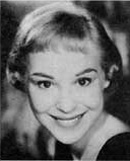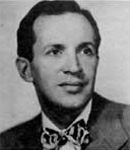 "Song of Norway"
June 24 thru July 6, 1958

Starring
Larry Brooks (Edvard Greig)
Sybil Lamb (Nina Hagerup)

With
Lloyd Thomas Leech (Rikard Nordraak)
Katherine Williams (Louisa Giovanni)
Michael Maule (Freddy) (Tito Premier Danseur)






---
"Die Fledermaus"
---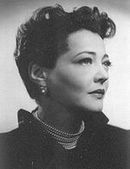 "Auntie Mame"
July 15 thru August 3, 1958

Starring
Sylvia Sidney (Mame)
With
Shannon Dean (Vera Charles)
Sudie Bond (Agnes Gooch)
Mark O'Daniels (Beauregard Jackson Pickett Burnside)
Philip Bosco (Brian O'Bannion)






---
"Happy Hunting"
August 5 thru August 17, 1958





---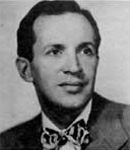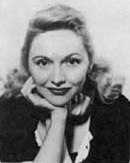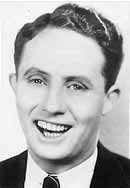 "Show Boat"
August 19 thru August 24, 1958

Starring
Bert Wheeler (Capt. Andy)
Larry Brooks (Ravenal)
Gail Manners (Magnolia)

With
Doe Lang (Julie)
William C. Smith (Joe)






---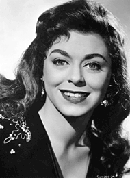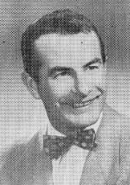 "Damn Yankees"
August 26 thru September 14, 1958

Starring
Jack Goode (Applegate)
Jan Chaney (Lola)





---
"No Time for Sergeants"
September 16 thru September 28, 1958

Starring


Julie Gibson





---

Singers and Dancers
"The Most Happy Fella"
Deborah Harris, Rosemary O'Shea, Mary Thompson, Peggy Ann Watson, Greta Wolff, Peter Costanza, Tony Craig, Marc Jordan, Gary Mann, Joe Schaeffer, Michael Shaw, Bud Fleming, Iris Gottlieb, Maureen Gillick, Reby Howells, Don Percassi.

"Song of Norway"
Harriet Guttman, Norma Lavore, Louise Orlando, Elaine Rogers, Joan Salela, Gina Viglione, Ronald Andrews, Ed Belson, David Blair, Arthur James, Jon Sarkis, Marvin Solley.

"Show Boat"
Larry Bennett, Pete Conway, Joe Edmund, Helen Gaylord, Judith Gilman, Terry Hart, Edgar Hodson, Naomi Lieberman, Randy Phillips, Joe Pichette, Fran Robins, Sylva Stevens, Anthony Safina.
---

1958 Staff for St. John Terrell

---

General Manager

Myron Weinberg

General Press Representative

Max Eisen

Stage Director

George Lipton

Casting Director

Howard Hoyt

Accounting

Lutz & Carr, CPA's

Decoreographer

Robert L. Adams

Production and Costume Co-ordinator

Al Millman
---

1958 Staff for Lambertville Music Circus

---

Resident Manager

Richard Osorio

Production Stage Manager

Bruce Blaine

Stage Manager

Hal Warren

Assistant Stage Manager

Nathaniel White

Assistant Scenic Designer

Jack Shriver

Publicity and Promotion

Jerry Kahn

Industrial Promotion

Karl Sittler

Treasurer

Monte L. Frierson

Assistant Treasurer

James G. Hillgartner

Box Office Staff

Bunny Markey
Joan Young
Lucille Mulhern
Jon Wiley

Musical Contractor

Joseph Higham

Plant Superintendent

George Wagran

Theater Party Representative

Betty Ray Borth

House Manager

Lew Rosen

Properties

Martha Tucci

Resident Accountant

Bob Cappiello

Assistant Boss Canvasman

Jonas Kilmer

Electrican

Roy Ewing

Mobile Ticket Wagon

W. James Shoenthal

Apprentices

Brenda McElnea
Kaye Williams
David Carter