Menu
•

Home
•

"Sinjin" Terrell
•

Musicals & Plays
•

The Stars
•

Stars in the Making
•

Leading Roles
•

Supporting Casts
•

Concerts
•

Back Stage
•

The Tent and Grounds
•

Stories and Tales
•

Press Coverage
•

Facts and Trivia
•

Forum
•

Acknowledgements
1961 was the last season the Music Circus operated out of its original location on "Music Mountain" above Lambertville. It opened its 1962 season at its new location a few miles north on US Route 202 between Lambertville and Ringoes, NJ.


---

"A Majority of One"

May 30 thru June 5, 1961
Starring
Molly Picon (Mrs. Jacoby)
Frederic Tozere (Kaichi Asono)

With
George Coe (Capt. Norcross)




---

"Gypsy"

June 7 thru June 18, 1961
Starring
Mitzi Green (Mama Rose)

With
Bernadette Peters (Chorus) (Understudied Agnes and Dainty June)

David Merrick used this engagement at the Music Circus as tryout time for what was to become his Second Road Company of Gypsy that would tour the country for eight months.



---
"Fanny"

June 20 thru June 25, 1961
Starring
Vincent Gardenia





---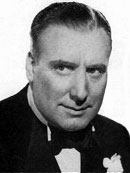 "Tenderloin"

June 27 thru July 9, 1961
Starring
Alan Mowbray (Reverend Brock)

With
Vincent Gardenia
Bob Roman
Norma Doggett
Geraine Richards
Travis Hudson




---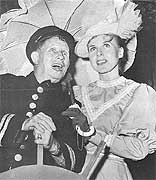 "Show Boat"

July 11 thru July 16, 1961
Starring
Bert Wheeler (Captain Andy)


Marilyn Landers (Magnolia Hawks)






---
"High Button Shoes"

July 18 thru July 23, 1961






---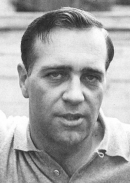 "Destry Rides Again"

July 25 thru August 6, 1961
Starring
Jean Shepherd (Tom Destry, Jr.)
Lisa Carroll (Frenchy)








---
"Wish You Were Here"

August 8 thru, August 13, 1961
With
Geraine Richards
Bruce Baggett
Mary Ellen
Edward Earle
Jack Waldron
Bob Roman

For Wish You Were Here, the orchestra pit was waterproofed with a plastic liner and filled with water to make the swimming pool for the resort hotel in the show. The orchestra was relocated to "12 o'clock", above the last seats. (We referred to locations in the theatre in the round by clock position.) Art Frank, the Musical Director, recalls, "Conducting Wish You Were Here from the top of the tent while the "pit" was turned into a pool was utter hell."

"Because the orchestra was soooo far from the stage there was a whole beat time lag at any allegro tempo and a half-beat lag at andante. Can you imagine how disconcerting THAT was for the orchestra which relied on our ears to keep us with the company. Also, the company (on stage with the bright lights on them) could not see ME! We solved the latter problem to some extent by having me use a lighted baton which was only partially satisfactory. I finally told the cast, 'Sing when you hear the orchestra!' Then, I told the orchestra, 'Do NOT listen to the singers but play with my baton'. Then I went schizophrenic for a week conducting a half beat ahead of the singers. It made a weird echo effect for those in the audience near me, but was satisfactory for the company and two thirds of the audience. It was the week from hell!"





---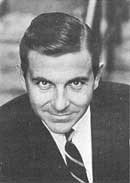 "The Desert Song"

August 15 thru August 20, 1961
Starring
Claire Alexander (Margot Bonvalet)
Bob Roman (Pierre Birabeau, "The Red Shadow")






---
"Pal Joey"

August 22 thru August 27, 1961
Starring
Shirl Conway (Vera)
Larry Kert (Joey)





---
"The King and I"

August 29 thru September 3, 1961
Starring
Shirl Conway (Anna Leonowens)
Erik Rhodes (The King)
Claire Alexander (Lady Thaing)



---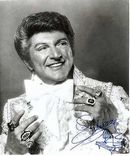 "Liberace"

September 5 thru 10, 1961
Liberace was placed on the schedule of regular shows. This was the first indication that the Music Circus would eventually be presenting more concerts than musicals. By the 1966 season this became true. The regular schedule of weekly productions listed only four musicals and seven week long concert presentations.
View Liberace's Listing for this concert week in the Concerts Section.