Menu
•

Home
•

"Sinjin" Terrell
•

Musicals & Plays
•

The Stars
•

Stars in the Making
•

Leading Roles
•

Supporting Casts
•

Concerts
•

Back Stage
•

The Tent and Grounds
•

Stories and Tales
•

Press Coverage
•

Facts and Trivia
•

Forum
•

Acknowledgements
Almost no one is an "over-night-success". Before that moment of widespread recognition lies years of sweat and tears. Some of that time was spent by some very well known show biz people at the Music Circus. Some young talents that appeared at the Circus are Robert Goulet, Shirley Beattie (now Shirley MacLaine), Shari Lewis, Audrey Meadows, Elaine Stritch, Stephen Douglass, Jo Sullivan, Elaine Malbin, LeVern Hutcherson, and The Metropolitan Opera's Jean Madeira and Ralph Herbert. Also Iggie Wolfington, Jack Cassidy, Susan Johnson, Dom DeLuise, and many others.

---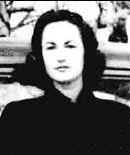 Bea Arthur
"Gentlemen Prefer Blondes" (Dorothy Shaw) 1953

Among her fellow students at the Dramatic Workshop, along with Harry Guardino, Harry Belafonte, and Marlon Brando, was the actor Gene Saks, who also performed in several Cherry Lane plays. He and Miss Arthur were married on May 28, 1950. Living in a cold water flat and making the theatrical rounds, they were so enamored of the stage that they felt successful even when not working. In the summer of 1951 Beatrice Arthur joined the stock company of Atlantic City's Circle Theatre. During 1953 she portrayed Clotilde Lombaste in The New Moon at the State Fair Music Hall in Dallas and Dorothy in Gentlemen Prefer Blondes at the Music Circus in Lambertville, New Jersey and also performed as resident comedienne at the Tamiment Theatre in Pennsylvania.

She went on to play Lucy Brown in the Marc Blitzstein adaptation of Kurt Weill's The Threepenny Opera in 1954, Mirandolina in Mistress of the Inn at the Bucks County Playhouse in 1956, Yente, the Matchmaker, in the original Fiddler on the Roof in 1964, Vera Charles in the original Mame in 1966, Maude in the TV show, Maude (1972-1978), and Dorothy in the TV show, The Golden Girls among many, many other prominent roles.





---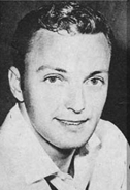 Jack Cassidy
"Wish You Were Here" (Chick) 1954

Cassidy was born in Richmond Hill, New York to William Cassidy, who was of Irish descent, and Charlotte Koehler, who was of German descent. One of the most Tony-nominated musical actors in Broadway history, he achieved his greatest success as a musical performer on Broadway, appearing in Alive and Kicking, Wish You Were Here (Opened on Broadway June 25, 1952 and closed Nov. 28, 1953), Shangri-La, Maggie Flynn, Fade Out - Fade In, It's a Bird...It's a Plane...It's Superman, and She Loves Me, for which he won a Tony Award. He also received Emmy Award nominations for his television performances in He & She and The Andersonville Trial.

On television he became a frequent guest star, appearing in such programs as Bewitched, Get Smart, That Girl, Columbo, Hawaii Five-O, Match Game and McCloud. He lent his charming wit to game shows, and co-starred with Ronnie Schell in a TV revival of Hellzapoppin'. Cassidy also co-starred in the movie The Eiger Sanction with Clint Eastwood. [edit] Personal life

Cassidy was married twice. His first wife was actress Evelyn Ward. Together they had a son, David Cassidy. After divorcing in 1956, Jack married actress Shirley Jones. David and Shirley later starred together in the sitcom The Partridge Family. Jack and Shirley had three sons, Shaun, Patrick, and Ryan, and divorced in 1974.




---

Stuart Damon (Dr. Quartermaine on General Hospital)
"Plain and Fancy" (Chorus) (State Trooper) July, 1957
(First Professional Appearance)

The actor's parents were struggling Russian immigrants who came to America during the Bolshevik Revolution and settled in Brooklyn, New York, where Damon was born. As a child, Stuart loved making his family and others laugh. At age 11, he played the cowardly lion in a production of The Wizard of Oz, and later starred and sang in musical comedies at a summer camp near Danbury, Connecticut.

Stuart attended a private high school, continuing his studies at Brandeis University, where he obtained a B.A. degree in psychology. He was on his way to becoming an attorney, but got sidetracked when his involvement in acting turned into a professional pursuit. He began playing lead roles in summer stock with such stars as Jane Powell and George Gobel. In the next few years, he gained experience in more than 50 musical comedies, washing a few dishes along the way to help with finances.

He landed his first Broadway role in the chorus line of Irma La Douce, where his dance partner was Elliott Gould. He also understudied the principals, and after two weeks took over one of the leads. That break led to other Broadway shows.





---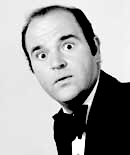 Dom DeLuise
"Guys and Dolls" (Nicely Nicely) 1962
"The Music Man" (Marcellus Washburn) 1962 (July Performances)
"The Music Man" (Marcellus Washburn) 1962 (Sept. Performances)

After attending the High School of Performing Arts in New York, rotund comic actor Dom DeLuise secured his first professional job, playing Bernie the Dog with a children's theater troupe. He went on to work at the Cleveland Playhouse, then briefly considered becoming a high school biology teacher before landing a part in the off-Broadway production The Jackass. While appearing on Broadway in Meredith Willson's Here's Love, DeLuise made his TV bow on The Garry Moore Show as Dominic the Great, a lovably inept magician. In 1964, he was featured in his first film, billed as "Dom DeLouise" in the apocalyptic nailbiter Fail-Safe. That same year, he starred with Carol Burnett and Bob Newhart on the short-lived TV variety weekly The Entertainers. After a second film appearance in the Doris Day starrer The Glass Bottom Boat (1965), DeLuise was signed to co-star with Rowan and Martin in a 1966 summer-replacement TV series. Two years later, he was hosting his own summertime weekly, The Dom DeLuise Show; one of the regulars on this outing was DeLuise's wife, comedienne Carol Arthur.

Soon afterward, his film career went into high gear thanks to director Mel Brooks, who cast him to excellent advantage in The Twelve Chairs (1970), Blazing Saddles (1974), Silent Movie (1976), History of the World -- Pt. I (1981), and Robin Hood: Men in Tights (1993). Likewise tapping into DeLuise's extensive comic repertoire was actor/director Gene Wilder, who gave the pudgy funster carte blanche in The Adventures of Sherlock Holmes' Smarter Brother (1975) and The World's Greatest Lover (1978). And when Mel Brooks' wife, Anne Bancroft, decided to give directing a try herself, she fashioned a full-length vehicle for DeLuise, Fatso (1980). Not to be left out, DeLuise directed a film himself, the amiable crime caper Hot Stuff (1980). All in all, DeLuise was afforded some of his best screen moments as Burt Reynolds' manic sidekick in The End (1978) and the Cannonball Run flicks. As funny verbally as visually, DeLuise has provided voice-overs to such animated fare as Oliver and Company (1987), An American Tail (1987), All Dogs Go to Heaven (1989), and A Troll in Central Park (1994).

A lifelong opera buff, DeLuise has been given the opportunity from time to time to perform with various opera companies; in 1995, he brought down the house at New York's Metropolitan in the role of Frosh the Jailer in Die Fledermaus. As indicated by his girth, DeLuise is quite the gourmand, and has published a book on his favorite gastronomic concoctions, Eat This: It Will Make You Better. Dom DeLuise is the father of three sons, two of whom, Michael and Peter DeLuise, have gone on to successful show business careers of their own. ~ Hal Erickson, All Movie Guide

Dom DeLuise died on May 4, 2009 at the age of 75 in California.




---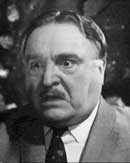 Vincent Gardenia
"Fanny" 1961
"Fiorello!" (Fiorello LaGuardia) 1962

Born in Italy, raised in New York, this character player was blessed (fortunately for his career) with a distinctive, jowly, hangdog expression that made him a natural in cantankerous comic roles. But he also tackled more demanding parts-cops, mobsters, businessmen, frustrated patriarchs-and always showed passion and conviction in straight dramatic characterizations. His early films included Cop Hater (1958), Murder, Inc (1960), and Mad Dog Coll (1961), in which his ethnicity dictated his casting as gangsters. A stage veteran and Tony winner for Broadway's "The Prisoner of Second Avenue," Gardenia received Academy Award nominations for his supporting performances in Bang the Drum Slowly (1973, as a baseball manager) and Moonstruck (1987, as Cher's father). He had recurring roles on the TV series "All in the Family" and, more recently, "L.A. Law" (as Susan Ruttan's father) and won an Emmy for his performance in the made-for-TV movie, Age-Old Friends (1989) with Hume Cronyn. Other films include: 1971: Little Murders, 1974: Death Wish, 1978: Heaven Can Wait, 1986: Little Shop of Horrors, 1989: Skin Deep. Gardenia died of heart failure in 1992 at the age of 70. Copyright © 1994 Leonard Maltin


---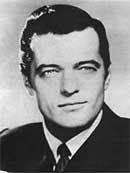 Robert Goulet
Resident Singer 1955

The 1964 Music Circus Season Program mentions on page 10 that Robert Goulet was a resident singer at the Music Circus in the 1950s.

Robert Goulet was the only son of French Canadian parents, Joseph Georges Andre Goulet and the former Jeanette Gauthier. He began singing when he was five years old. At a family gathering, Goulet's aunts and uncles blackened his face with burnt cork and prompted him to do Al Jolson impressions. Though his performance was well-received by his relatives, the experience was deeply traumatic for the young Goulet, and left him with an intense fear of performing that would plague him for many years.

In spite of his stage fright, Goulet was encouraged by his parents to continue performing. When he was in his early teens, his recently widowed mother moved herself and her son from Girouxville, Alberta, to the provincial capital of Edmonton so that Robert could take advantage of the performance opportunities offered in the city. There, he attended the famous voice schools founded by Herbert G. Turner and Jean Letourneau, and later became a radio announcer for CKUA. Upon graduating high school, Goulet received a scholarship to Toronto's Royal Conservatory of Music, where he studied voice with famed oratorio baritones George Lambert and Ernesto Vinci.

In 1952, he competed in CBC-TV's Pick The Stars, ultimately ascending to the semifinals, which led to other network appearances on shows like "Singing Stars of Tomorrow", "Opportunity Knocks", and the Canadian version of Howdy Doody (in which he starred opposite another future star, William Shatner).

In 1959, Goulet was introduced to librettist Alan Jay Lerner and composer Frederick Loewe, who were having difficulty casting the role of Lancelot in their stage production "Camelot". Lerner and Loewe, impressed by Goulet's talent, signed the virtual newcomer to play the part, opposite Richard Burton's King Arthur and Julie Andrews' Queen Guenevere.

In October 1960, "Camelot" opened in Toronto, briefly ran for a four-week engagement in Boston, and finally opened on Broadway in December of that year. Goulet received favorable reviews, most notably for his show-stopping romantic ballad, "If Ever I Would Leave You".

After Camelot's run, Goulet was booked on "The Danny Thomas Show" and "The Ed Sullivan Show", which made him a household name among American audiences.

In 1966, Goulet starred as a double agent in the World War II television drama "Blue Light".





---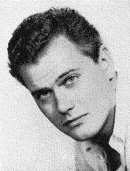 Larry Hagman
"South Pacific" (Professor) 1957



Larry Hagman was born Larry Hageman in Fort Worth, Texas, on September 21, 1931, the son of legendary actress Mary Martin. He attended Bard College in New York State and decided on a life in the theatre. He first appeared at the Theatre-in-the-Round in Dallas, Texas, and later in a New York City Center production of "Taming the Shrew," followed by a year in regional theater, including the Lambertville Music Circus. He appeared as a member of the cast of his mother's stage show, "South Pacific" in London for five years. After a tour in the U.S. Air Force, where he produced and directed several series for members of the service, he returned to Broadway and off-Broadway in "Once Around the Block", "Career", "Comes A Day", "A Priest in the House", "The Beauty Part", "The Warm Peninsula", and "The Nervous Set". He was seen on TV in "The ALCOA Hour" (1961) and daytime series "The Edge of Night" (1956). In 1965 he became a television star in the NBC sitcom "I Dream of Jeannie" with Barbara Eden. In 1978 he became the TV superstar of, "Dallas" where he portrayed the evil J.R. Ewing The series ran for over fourteen seasons. He continued to appear on TV and in films.




---

Shari Lewis
Music Circus Resident Dancer 1950
"Damn Yankees" (Lola) 1963 (Scheduled Only)

Emmy Award-winning children's television star, who charmed parents and children alike for more than 40 years with her woolly hand puppet Lamb Chop and his sidekicks Charlie Horse and Hush Puppy. Shari Lewis "the puppeteer to the baby boomers" was once described as having "childlike excitement, an entertainers savvy and a librarian's heart." She began her career by winning three appearances on ARTHUR GODFREY'S TALENTS SCOUTS radio program in 1952, and followed that success by starring in KARTOON CLUB on WRCA-TV in 1953. Set in the fairy town of Kartoonia, host Shari Lewis interacted with Taffy Twinkle, a girl puppet (a redecorated turn of the century "Willie Talk" doll); Randy Rocket, an outer space dummy that she taught the ways of the Earth; and Pip Squeak, a rubber-faced monkey who never spoke. She later appeared on her own local New York program SHARI AND HER FRIENDS in 1954. Her big break came in 1956 when she appeared as the niece of Mr. Greenjeans (Hugh Brannum) on the nationally televised CBS children's program CAPTAIN KANGAROO.

During her career, she won 12 Emmys and a Peabody, entertaining and educating children. Lewis also wrote more than 60 children's books. Her television shows included The Charlie Horse Music Pizza and Lamb Chop's Play-Along. Ms. Lewis died: August 2, 1998 in Los Angeles, CA.





---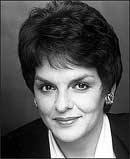 Priscilla Lopez
"What Makes Sammy Run?" (Chorus) 1966

(Priscilla Lopez was a member of the resident company at the Music Circus for the 1966 season.)

Priscilla (born in the Bronx, Feb 26, 1948) first came to national attention in 1975 as the original "Morales" in A Chorus Line performing "Nothing" and "What I Did For Love," earning her a TONY Nomination and an Obie Award. Prior to her show-stopping performance, Priscilla made her Broadway debut in the short-lived musical Breakfast at Tiffany's (1966) followed by roles in Henry Sweet Henry (1967), Company (1970), Pippin (1972), and Lysistrata (1972).

Following A Chorus Line, Priscilla starred in and received a TONY Award for her role as "Harpo" in A Day in Hollywood…. A Night In The Ukraine (1980). She followed that with roles in Nine, The Musical (1982) and Wendy Wassertein's The Sisters Rosensweig.

Off Broadway, Priscilla has appeared in Other People's Money, Key Exchange and Extremities. She recently was featured in the City Center Encores production of Babes in Arms and the Manhattan Theater Club production of New Yorkers.

Filmgoers and television viewers know Priscilla from her many featured roles. Films include Street Law, Cheaper to Keep Her and last year's Center Stage. On Television, she has appeared in Law and Order, All In The Family, Trapper John MD, Cosby and the NBC Movie of the Week, The Annisa Ayala Story.




---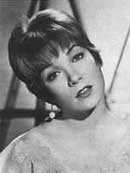 Shirley MacLaine
Resident Dancer

The 1964 Music Circus Season Program mentions Shirley Beaty (she later changed it to MacLaine) was a resident dancer of the Music Circus in the 1950s. We are still trying to determine the year.



In 1955 Shirley MacLaine was "introduced" into the films by Alfred Hitchcock, casting her as one of the main characters in "The Trouble with Harry". She also made several TV appearances in that same year. Her co-actors in the Hitchock film were Edmund Gwenn, John Forsythe, Mildred Natwick, and Mildred Dunnock.


---
Audrey Meadows
"Anything Goes" 1950
"No, No Nanette" 1950
"Good News" 1950
"High Button Shoes" 1951

Audrey Meadows will be forever immortalized as Alice Kramden ("Alice, you're the greatest!"), wife of bus-driver Ralph Kramden on The Honeymooners (irregularly from 1951-1971). Despite its later popularity, The Honeymooners actually began as a series of sketches, just one part of The Jackie Gleason Show (1952-1970). The show had only one real season of 39 shows, in 1955, and it wasn't a success. Later, the original sketches were re-edited into episodes in the '80s, which is when the show finally became a success. Born in Wuchang, China on February 8, 1926, the red-haired actress is the older sister of the late Steve Allen's wife Jayne Meadows. She also appeared on Bob and Ray (1951-53), Club Embassy (1952-53), Too Close for Comfort (1980-83), and several game shows. She won an Emmy Award for The Jackie Gleason Show in 1955. Her film appearances include Lady in the Lake (1946). Meadow's feature film credits include character roles in That Touch of Mink (1962) and Rosie! (1967). In 1995, Meadows was diagnosed with cancer, but she told no one, not even her sister, until she was admitted to the hospital on January 24, 1996. Meadows passed away on February 3, 1996.




---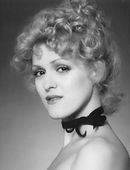 Bernadette Peters
"Gypsy" (Chorus & Understudy) 1961

Bernadette Peters is the stage name of Bernadette Lazarra (born February 28, 1948 in Ozone Park, Queens, New York). Her mother started her off in show business by putting her on the television show Juvenile Jury at the age of three and a half years. She later appeared on Name That Tune and The Horn And Hardart Children's Hour. She took tap lessons, and at the age of nine got her Equity Card (under the name of Bernadette Peters, to avoid ethnic stereotyping). In her teen years she appeared in The Most Happy Fella (1959), was an understudy for "Dainty June" in the second touring company of Gypsy (1961), and was in The Penny Friend (1966) and The Girl In The Freudian Slip (1967).

She first attracted critical notice in the Off-Broadway spoof of 1930s musicals, Dames at Sea.

In films she is remembered mainly for the movies she made with Steve Martin. In theatre, she has come to be associated with Stephen Sondheim's music, appearing in his Sunday in the Park with George, Into the Woods, and, in 2003, returning to Gypsy as "Mama Rose".

She has won a Tony Award for Best Lead Actress in a Musical twice: 1985 for Song and Dance and 1999 for Annie Get Your Gun. However, she was nominated several times: 1975 for Mack and Mabel, 1984 for Sunday in the Park with George, 1993 for The Goodbye Girl, and 2003 for Gypsy, as well as 1972 as Best Featured Actress in a Musical for On the Town.

She is frequently named one of the four greatest living musical divas alongside Betty Buckley, Patti LuPone and Elaine Paige. Of these, she is the only one who has not played Norma Desmond in Andrew Lloyd Webber's musical version of Sunset Boulevard.



Peters' recollections of the 1961 second national tour of Gypsy, where she appeared in the chorus and later as Agnes:
"I have so many memories [of the tour]. We started in Lambertville, New Jersey. Our [current] musical director, Marvin Laird, worked on the show then. I remember the hot summers, the flies. Then we went to Las Vegas. We were there for three months. I remember the Twist was invented when we were in Chicago. The elevator operator said to me, 'Oh you're from New York, do you go to the Peppermint Lounge?' I said, 'What's that?' And he said, 'The Peppermint Lounge. It's this hot place in New York where they do the Twist.' [Laughs.] . . . We started with Mitzi Green [as Rose] and after Las Vegas, Mary McCarty took it on the road. I remember people saying how great they both were.




---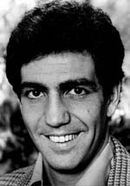 Michael Valenti
"1963 Resident Singer" 1963
"What Makes Sammy Run?" (Sheik Orsini) 1966

(Michael Valenti was a member of the resident company at the Music Circus
for a number of seasons in the early 1960s.)

New York-born Michael Valenti's extensive musical work encompasses concert and religious compositions, ballet, television, variety, drama and musical theater: only circus was missing from his repertoire! His Broadway credits include Oh Brother!; Tennessee Williams' last play, Clothes For A Summer Hotel (which starred Geraldine Page); Honky Tonk Nights; Blackstone!; and Blood Red Roses. Michael wrote scores for many Off-Broadway productions, including In The Summer House, for the Manhattan Theatre Club, and Mademoiselle Colombe, starring Tammy Grimes, for which he received two Outer Critic Circle Award nominations (Best Book and Best Score for a Musical).

His Snow White And The Seven Dwarfs is still the longest-running children's musical ever produced in New York. Michael received the Dallas Morning News' "Best New Musical Of The Year" award for Bashville In Love, a musical written for the Texas Stage Company's opening season, and his scores for Tennessee Williams' The Glass Menagerie, Gunter Grass' Uptight, and Donald Driver's A Walk Out Of Water have been performed in regional theaters throughout the country. He also composed, arranged, conducted, and directed The Wonderful World Of Jonathan Winters for the Sands Hotel in Las Vegas.

In 1995, he composed "Processional For A Pontiff", written for the entrance of Pope John Paul II into Central Park for his Mass celebration. Major orchestras throughout the US have performed other works. In 1987 the Goldman Memorial Band - whose permanent repertory includes Michael's Big Apple March, gave Michael a retrospective of all his concert-band music at Lincoln Center. Picturesque marks Michael's third production with the Big Apple Circus, having penned music for both Dreams of a City and Carnevale!



---