Menu
•

Home
•

"Sinjin" Terrell
•

Musicals & Plays
•

The Stars
•

Stars in the Making
•

Leading Roles
•

Supporting Casts
•

Concerts
•

Back Stage
•

The Tent and Grounds
•

Stories and Tales
•

Press Coverage
•

Facts and Trivia
•

Forum
•

Acknowledgements
---
1955 Resident Company
Singers:
Joyce Barker, Barbara George, Thomas Graney, Marilyn Hodges, Elaine Nochumson, Jerome Reed, Robert Reim, Dorin Seymour, Robert Goulet, Jay Meyer
Dancers:
Len Barkley, Roberta Bektell, Joan Josephson, Renee Leone, Verline Shearing


---
Neile Adams
"Kismet" 1955 (First Princess of Ababu)



Neile Adams is a native of Manila and was educated in Hong Kong and the United States. A veteran of the Broadway Company of "Kismet", she was chosen for the role by Jack Cole who saw her dancing at the Coconut Grove in Hollywood. She has danced at many of the leading night clubs around the country and on television she has appeared on Omnibus, Paul Winchell, Lux, and Man Against Crime shows.




---
Eric Brotherson
"After the Ball" 1955 (Lord Darlington)



This makes Eric Brotherson's second appearance in a Noel Coward show, the first being in 'Set To Music" on Broadway. He was in "American Jubilee" at the N. Y. World's Fair for several summers, and then followed a two year run in "Lady In the Dark" as the comedy lead. His other Main Stem shows were "Make Mine Manhattan", "Gentlemen Perfer Blondes", the revival of "Room Service", and "The Fifth Season." He was later seen in the films as the head waiter in "What's Up, Doc?" (1972), a real estate agent in "Blacula" (1972), and a number of TV shows, such as "Get Smart" and "Adam's Rib". Mr. Brotherson was born in Chicago in 1911 and died in New York City on October 21, 1989.




---
Stanley Carlson
"The Merry Widow" 1955
"Kismet" 1955 (Wazir)



In 1953 at the New York City Center he appeared in the revival of "Cyrano de Bergerac" and "Richard III", and later that spring was featured in "Show Boat", "Fledermaus", and "Carousel" also at the City Center. On Broadway he appeared in nine musicals and five legitimate shows and has been in over 55 operettas at the leading light opera companies in the United States.




---
Ronnie Field
"Kismet" 1955 (Street Dance)



Ronnie Field is a veteran of the Broadway engagement of "Kismet". His other New York shows were "Gentlemen Prefer Blondes" and "Seventeen". He made his Broadway debut at the age of 7 in "Lady in the Dark". On television he has been seen on the Jackie Gleason, Tallulah Bankhead, Arthur Murray, Cavalcade of Stars, and Colgate Comedy Hour shows.




---
Truman Gaige
"Kismet" 1955 (Omar)



Truman Gaige appeared in the Broadway production of "Kismet" in the role of Jawan. His other Broadway credits include: "Appearances", "A Wonderful Night", "Fledermaus", "Bittersweet", "Three Waltzes", "You Never Know", and "Song of Norway". He toured in "Our Town" and "Three's A Family". This is his Music Circus debut.




---
David Gard
"After the Ball" 1955 (Mr. Dumby)



David Gard is another newcomer to the Music Circus. He has appeared on Broadway in "Top Banana" and "Make A Wish." His television assignments include Kraft, Colgate, Big Story and Valiant Lady shows.




---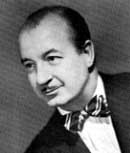 Fred Harper
"The Merry Widow" 1955
"After the Ball" 1955 (Lord Augustus Lorton)

Fred Harper was the comical Knitsch in the new version of "The Merry Widow" which premiered at the Music Circus in 1955, A seasoned veteran of the theater, he has also appeared at the Circus in "Where's Charlie" in 1952, "Sweethearts" in 1953, and "Annie Get YOur Gun" in 1951. He has toured for the Shuberts in "Oh Kay", "Cherry Blossoms", and "Passing Shows".


---
Cynthia Latham
"After the Ball" 1955 (Duchess of Berwick)

This performance was Ms. Latham's Music Circus debut. A recognized character actress Miss Latham has appeared on Broadway in "Ring Around the Moon", "The Heiress", "Buy Me Blue Ribbons", and "Pygmalion." On television she was seen on Studio One, Philco, Kraft and Goodyear shows. She appeared on Broadway in 1942 in Terence Rattigan's "Flare Path" with Alec Guinness.

From 1914 to 1970, Miss Latham appeared in over 13 Broadway plays, comedies, and musicals including "Red Head" with Gwen Verdon and Richard Kiley (1959-60) and "The Country Wife" with Pamela Brown and Julie Harris (1957-58).


---
Eleanor Lutton
"After the Ball" 1955 (Mrs. Erlynne)
"Kismet" 1955 (Lalume)

Eleanor Lutton has been a Music Circus favorite since the 1951 season. She has been seen here in "Blossom Time", "Rose Marie", "Die Fledermaus", "Show Boat", "Call Me Madam". She made her debut with the Chicago Opera Company and had her own radio show over WGN in the same city.


---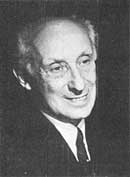 Joe E. Marks
"By the Beautiful Sea" 1955

Joe E. Marks was in show business starting in 1910 as an actor and variety performer. He started his theatrical career with the Gus Edwards' "School Days Show" and has been going strong ever since.

For over twenty years, he was a star comedian in burlesque, often co-billed with the likes of Bert Lahr and Leon Errol. His other most famous roles were Pappy Yokum in Lil Abner on Broadway and in the film version and Captain Hook's craven sidekick, Smee, in Mary Martin's Peter Pan. He has made TV commercials and cartoons, has appeared in operettas, and has been heard on countless radio shows. Mr. Marks was the star of a daily children's television show with the whimsical title of "Mr. Wumpy in Giggle Land".


---
Leroi Operti
"Kismet" 1955 (Jawan)



This is Leroi Operti's first appearance at Music Mountain. A Broadway veteran he has appeared in 40 productions in New York including some seventeen Shakespearean plays. During the past few seasons he was in "The Mad Woman of Chaillot", "Make A Wish", the touring production of "A Tree Grows in Brooklyn", and the revival of "Peter Pan". On television he has been on Omnibus, Studio One and the Kraft shows.




---
Doug Rogers
"Me and Juliet" 1955
"After the Ball" 1955 (Mr. Hopper)



Doug Rogers, first important New York assignment was in "Laffing Room Only". Then after a stint in the army it was "Oklahoma!", "All For Love", "Gentlemen Prefer Blondes", and "Meet the People". His television shows include the Jackie Gleason and the Arthur Murray programs. His Broadway credits include: "The Night That Made America Famous", choreographer, Feb 26, 1975 - Apr 5, 1975; "How to Be a Jewish Mother", choreographer, Dec 28, 1967 - Jan 13, 1968; and "Copper and Brass" the role of Slam, Oct 17, 1957 - Nov 16, 1957




---
Swen Swenson
"Guys & Dolls" 1955 (Rusty Charlie)

Mr. Swenson's Broadway credits include:
"Can-Can" revival, as Hilaire Jussac Apr 30, 1981 - May 3, 1981
"The American Dance Machine" Jun 14, 1978 - Dec 3, 1978
"Ulysses in Nighttown" Mar 10, 1974 - May 11, 1974
"Molly" Nov 1, 1973 - Dec 29, 1973
"A Joyful Noise" Dec 15, 1966 - Dec 24, 1966
"Little Me" Nov 17, 1962 - Jun 27, 1963
"Wildcat" (Oney) Dec 16, 1960 - Jun 3, 1961
"Destry Rides Again" Apr 23, 1959 - Jun 18, 1960
"Bless You All" Dec 13, 1950 - Feb 24, 1951
"Great to Be Alive!" Mar 23, 1950 - May 6, 1950.


---
Kirsten Valbor
"After the Ball" 1955 (Lady Agatha Carlisle)



Kirsten Valbor has been soloist with the Ballet Theatre and the Markova-Dolin Ballet Company. On Broadway she has been the featured dancer in "Oklahoma!", "One Touch of Venus" 1943-45, "Brigadoon" 1947-48, "Miss Liberty" 1949-50, "Call Me Madam" 1950-52, "One Night In Venice", "Guys and Dolls", and "Finian's Rainbow" 1955.




---
Hal Warren
"Guys&Dolls" 1955 (Joey Biltmore)
"Kismet" 1955 (Jawan)

Hal Warren was last seen at the Music Circus in this year's production of "Guys & Dolls and before that in 1951. He has sung with the NBC Symphony, N. Y. Philharmonic, Chicago and Boston Symphony orchestras.

Mr. Warren returned to the Music Circus as its Stage Manager in 1962.