Menu
•

Home
•

"Sinjin" Terrell
•

Musicals & Plays
•

The Stars
•

Stars in the Making
•

Leading Roles
•

Supporting Casts
•

Concerts
•

Back Stage
•

The Tent and Grounds
•

Stories and Tales
•

Press Coverage
•

Facts and Trivia
•

Forum
•

Acknowledgements
---
1958 Resident Companies

"The Most Happy Fella"
Deborah Harris, Rosemary O'Shea, Mary Thompson, Peggy Ann Watson, Greta Wolff, Peter Costanza, Tony Craig, Marc Jordan, Gary Mann, Joe Schaeffer, Michael Shaw, Bud Fleming, Iris Gottlieb, Maureen Gillick, Reby Howells, Don Percassi.

"Song of Norway"
Harriet Guttman, Norma Lavore, Louise Orlando, Elaine Rogers, Joan Salela, Gina Viglione, Ronald Andrews, Ed Belson, David Blair, Arthur James, Jon Sarkis, Marvin Solley.

"Show Boat"
Larry Bennett, Pete Conway, Joe Edmund, Helen Gaylord, Judith Gilman, Terry Hart, Edgar Hodson, Naomi Lieberman, Randy Phillips, Joe Pichette, Fran Robins, Sylva Stevens, Anthony Safina.


---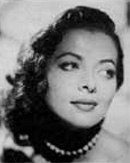 Doe Lang
"Show Boat" 1958 (Julie)



Doe Lang has been seen on Broadway in such hits as "Inherit the Wind", My Darlin' Aida", and "Gentlemen Prefer Blondes". On TV she has been featured on "Producers' Showcase", "Omnibus", "Kraft Theatre", and "Studio One".




---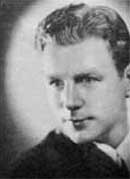 Lloyd Thomas Leech
"Song of Norway" 1958 (Rikard Nordraak)




Lloyd Thomas Leech made his stage debut with the St. Paul Civic Opera. At the New York City Center Opera he has sung leading roles in "Aida", "Faust", "Carmen", "Samson and Delilah", and "Love for Three Oranges".




---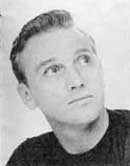 Michael Maule
"Song of Norway" 1958 (Freddy) (Tito Premier Danseur)




Michael Maule of Durban, South Africa, has danced on Broadway in "Annie Get your Gun" and "Love Life". He has partnered some of the world's greatest ballerinas and appeared at the Music Circus through the courtesy of the Metropolitan Opera Ballet.




---

William C. Smith
"Show Boat" 1958 (Joe)



William C. Smith has appeared in three previous productions of "Show Boat" at the Music Circus. On Broadway he has appeared in "Porgy and Bess", "Lost in the Stars", "Memphis Bound", and "Carib Song".