Menu
•

Home
•

"Sinjin" Terrell
•

Musicals & Plays
•

The Stars
•

Stars in the Making
•

Leading Roles
•

Supporting Casts
•

Concerts
•

Back Stage
•

The Tent and Grounds
•

Stories and Tales
•

Press Coverage
•

Facts and Trivia
•

Forum
•

Acknowledgements
---
1963 Resident Company
Singers: Julie Anderson, Connie Blake, Lori Browne, Jim Carson, Bill Dowd, Jay Gregory, Mary Jay, Richard MacDonald, Jane Mellin, Tim Nolan, Pat Sapia, Max Shoaf, Michael Valenti.
Dancer:Elinor Coffee, Neil Jones, Dorothy Lister, George Mamales, Joan Meyer, Frank Piper, Denny Shearer.
---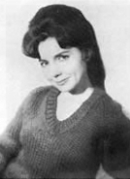 Julie Anderson
Resident Company Singer 1963
"The Pajama Game" 1963 (Mae)



A Georgia peach, tiny Miss Anderson attended Wesleyan College and made her debut in "Leave It To Jane" in New York, afterwards playing in "Little Mary Sunshine". Stock has found her in "West Side Story" and "The Student Prince", in addition to her many "bits" this summer, and she has been active in children's theatre in such tours as "Tom Edison and the Wonderful Why" and "Young Abe Lincoln."




---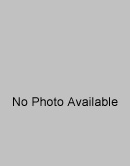 Frank Andre
"Brigadoon" 1963 (Harry Beaton)



Mr. Andre recently danced in "Oklahoma!" at New York's City Center, and earlier this Spring danced in "Brigadoon" at the White House for the President. He was a soloist for the Royal Winnipeg Ballet in 1961-62. He has worked with Agnes De Mille, George Balanchine, and Brian McDonald, having trained with the School of American Ballet, the American Ballet Center, the Ballet Theatre and Matt Mattox in dance, Stella Adier for acting and the Philadelphia Institute of Music for voice. He has worked in many of the summer theatres and has created roles in ballet, modern and jazz works at Tamiment, Pa.




---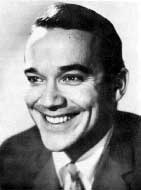 Richard Armbruster
"Brigadoon" 1963 (Tommy Albright)
"South Pacific" 1963 (Lt. Cable)



Mr. Armbruster was literally born into showbusiness. His parents toured the country during the hey-day of vaudeville, and also appeared in "Tattle Tails" with Frank Fay and Barbara Stanwyck. He made his debut at age six in a night- club act his parents were doing, and as a young boy he was an avid magic fan. Further training in both music and drama came from College of the Pacific, Santa Barbara College and UCLA, and he also studied privately with John Charles Thomas and Richard Bonelli. Concurrently he appeared as guest soloist with the Stockton, Vallejo and Santa Rosa Symphonies and presented "Richard Armbruster In Concert". He performed with the San Francisco Drama Guild and at the Philadelphia Music Festival. While in the army he appeared on "Soldiers Parade" and "Talent Patrol," and won first place in the All Army Talent Contest in the finals held on the Ed Sullivan Show. Upon discharge, he was selected to appear in the "Salute To France" production of "Oklahoma!" which led to his role in the road company of "Plain and Fancy." Since then Broadway has seen him as Marius in "Fanny," and in "Goldilocks," "Beg, Borrow or Steal," and "Lock Up Your Daughters". Both dramatic and musical stock have provided summer occupation, and he has appeared widely in television, commercials and industrial shows.




---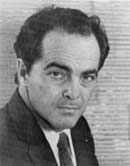 Jack Bittner
"Carousel" 1963 (Jigger Craigin)
"The Unsinkable Molly Brown" 1963 (Christmas Morgan)

Mr. Bittner was best known for his Shakespearean roles. He appeared in more than 40 productions and was a runner-up for the Clarence Derwent Award in 1954 for his performances in Richard III and Coriolanus. In 1958, he won critical acclaim for various appearances in productions of the Shakespeare Festival in Stratford, Conn.

He made his Broadway debut in 1942 in Nathan the Wise. Other Broadway credits are All the King's Men, a 1948 revival of Room Service, Witness for the Prosecution and Tiger at the Gates.

Bittner, a baritone, made his singing debut in the New York City Opera's production of Shostokovich's Katerina Ismailova in 1965. Other opera roles with the company included Assan in The Consul and Sacristan in Tosca.

Born in Omaha, Bittner graduated from the U. of Nebraska in 1940 and continued his studies at the Dramatic Workshop of the New School in New York.

Jack Bittner, stage and TV actor and opera singer, died at age 76 on June 26, 1993 in New York of a heart attack.

Source:


---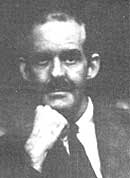 Charles Blackburn
Costume Supervisor 1963
"Paint Your Wagon" 1963 (Raymond Janney)

Charlie was a performer as well as a designer. He was the head of the Drama Deparment of Lamar State College, in Beaumont, Texas, his home state before moving to New York City. Mr. Blackburn designed the costumes for the original production of "The Fantasticks" when it premiered at Barnard College and then was in the cast of the long-running off-Broadway hit when it opened at Manhattan's Sullivan Street Theatre. He made his acting debut in "Twelth Night" at the American Shakespeare Festival in Connecticut.Mr. Blackburn is a graduate of the Drama Department of the U. of Texas, he headed the drama department of Lamar State college in Texas for eight years, and was visiting professor of drama at Maryville College in Tennessee. On TV he was seen on The Defenders, Naked City, and various commercials.

Charlie also was the Costume Designer for the Music Circus.

---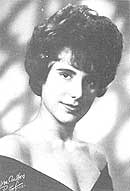 Lori Browne
Resident Company Singer 1963
"Paint Your Wagon" 1963 (Rose Fernandez)

Lori went on to perform in The Roar of the Greasepaint - The Smell of the Crowd in 1965 and then in It's a Bird...It's a Plane...It's Superman in 1966. She is now living happily married in upper New York State.


---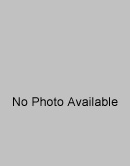 Yvette Cardinoza
"South Pacific" 1963 (Liat)



Miss Cardinoza began her theatrical career as one of the royal children in 'The King and I" with Yul Brynner and the late Gertrude Lawrence, playing the full Broadway run, and later touring the U. S. and Canada as one of the royal dancers. She played a Japanese serving girl in "A Majority of One", on Broadway, and in summer theatre she has played at the Papermill Playhouse, the Pittsburgh Civic Light Opera, and the Mineola Playhouse, as well as here at the Music Circus. Yvette, who is of Polish and Filipino descent, has played the parts of Siamese, Tonkinese, and Japanese, but has yet to play the part of a Filipino.




---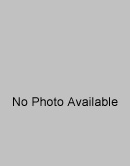 Jim Cason
Resident Company Singer 1963
"The Pajama Game" 1963 (Salesman)



A winner of the Chicago Musicland opera Festival, Michigan State graduate Jim Carson made his professional debut in an Oldsmobile industrial show. Although his stock credits in such shows as "Guys and Dolls", "Damn Yankees", "Lil Abner", and "Kismet", belie another career, he was a golf professional at the Walnut Hills Country Club in Lansing, Michigan and tangled with other pros in many tournaments. He is a member of the Lyric Arts Opera company in New York.




---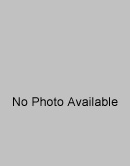 Lynne Charnay
"Paint Your Wagon" 1963 (Cherry Jourdel)



Miss Charnay was first featured on Broadway with Claudette Colbert in "Julia, Jake, and Uncle Joe", and in "A Family Affair", in which she also under -tudied Eileen Heckart, and she made her debut in "Tonight in Samarkand". Off-Broadway she has been seen in several of the Circle in the Square Productions, and she has graced summer stock in Woodstock, Litchfield, Lakewood, and Fitchburg. As a singer-actress, Miss Charnay has appeared in a number of musical revues, including Jerry Herman's "Mixed Company", and a number of Boston revues. She has also entertained from nightclub floors and at resorts, principally at Upstairs at the Duplex, Showplace, Pin-Up, Montauk Manor, Camp Tamiment and Barrow Lodge. Miss Charnay is a familiar figure to watchers of The Defenders, PM, Suspense, and The Goldbergs. She attended the U. of Wisconsin, Columbia, the American Academy and the Theatre Wing.




---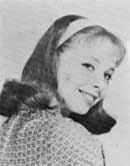 Cathy Conklin
"Carousel" 1963 (Louise)

Cathy Conklin appeared on Broadway as the flower girl in My Fair Lady in 1956 in the dance troupe in All American which starred Ray Bolger in 1962. Fellow actor in this production on Carousel, Reid Shelton, was also in the original My Fair Lady with Ms. Conklin.


---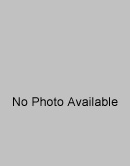 Shirley Dalzell
"Brigadoon" 1963 (Meg Brockie)
"Damn Yankees" 1963 (Gloria Thorpe)



Brown-eyed Shirley Dalzell is a graduate of the Neighborhood Playhouse in New York and holds a bachelor's degree in Music from Cornell College out in Iowa. A Music Circus favorite, she has played in a number of shows here including "Music Man", "Gypsy", "Three Penny Opera", "Fiorello", "Pal Joey", "Desert Song", "Destry Rides Again", and "Bye Bye Birdie". Other stock credits include the New London Players, the Papermill Playhouse, and the Gladiator Arena Theatre. Off-Broadway audiences have caught Miss Dalzell in "Sweet Mianie," and "An Evening With Chekhov". At Phase 2, in New York, she also was featured in "Pass the Nuts".




---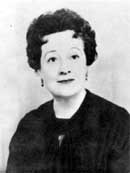 Diane Deering
"The Student Prince" 1963 (The Duchess)



Miss Deering made her debut with the Shuberts in "White Lilacs," "New Moon," "Three Little Girls," and any number of others. More recently she has been seen in "Red Head," "Tom Sawyer" and "Destry Rides Again," among others. A music graduate from Texas Christian University, Miss Deering has appeared on all major programs on television, including Ed Sullivan, Jackie Gleason, Jack Paar, Red Skelton, Columbia Workshop, Dupont, the Old Vic Hamlet, Art Carney specials, U. S. Steel and Car 54. Other Broadway credits in her dossier are "Great Day," "Red Robe," "Naked Genius," "Salvation," "On A String," and "Auntie Mame." She has appeared in such stock hits as "Show Boat" and "Call Me Madam," and she acted extensively on radio commercials and films have also kept Miss Deering busy.




---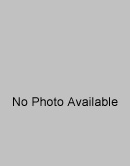 Warde Donovan
"The Unsinkable Molly Brown" 1963 (Prince DeLong)



Singing actor, Warde Donovan is from California and completed his formal education at Oxford University in England. His uncle, Rollo Peters, (the Rollo- Peters-Jane Cowl "Romeo and Juliet") still holds the record for consecutive Broadway performances) instilled in him the desire to go on the stage, and he trained by acting at the Pasadena Playhouse. Returning from World War II, he was signed to a contract by NEC, and his first Broadway exposure was in the title role in "Toplitzky of Notre Dame". "My Romance", "Tickets Please", "By the Beautiful Sea", "Wonderful Town", and the City Center revival of "The Merry Widow" are other starring vehicles on Broadway. British audiences saw Warde starring in "Zip Goes a Million" for a year and a half. He has introduced both the new Cadillacs and Fords on several occasions via their industrial shows, and top night clubs in Hollywood, Miami, New York, and London have presented his sophisticated act. In addition to many summer performances, he recently starred in "Kiss Me, Kate" in San Juan, and frequent television appearances have made his acting familiar to all viewers of the small screen.




---
Edward Earle
"Pajama Game" 1963 (Hines)

Off-Broadway, Mr Earle composed and choreographed "The Decameron". In the Lambertville area, he choreographed productions at Rider College, and directed at the McCarter Theater in Princeton. He also produced and staged the Spring Swing Spectacular for the Trenton Junior Chamber of Commerce in 1963. Mr. Earle founded the Trenton Studio of Perfoming Arts—School of Drama and Dance, in which he also teaches. During his years at the Music Circus, he not only choreographed most of the shows, but also brought his talents to playing supporting and leading roles. After his years at the Music Circus he went on to understudy Anthony Newley on Broadway in "Stop the World, I Want to Get Off.

Mr. Earle was the choreographer at the Music Circus from 1960 to 1964.

---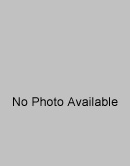 Edward Ericksen
"The Student Prince" 1963 (Detleff)
"Brigadoon" 1963 (Charlie Dalrymple)



Mr. Ericksen's showbusiness career really began when he won the Arthur Godfrey Talent Scouts in 1954. His first thought was not the theatre — he majored in Dairy Industry at college. But he began studying at the Mannes College and the Manhattan School of Music workshop, and his voice began to take charge of his future. On Broadway he has played in two musicals, "Donnybrook" and "Kean", and in musical stock he has sung "Brigadoon", "Song of Norway", and "The King and I". He was a soloist for Fred Waring on television, and other credits in that medium are the Bell Telephone Hour, Project 20, and the Art Carney Show. Like many a tenor before him he has played the Palace, and his night club appearances are many. Mr. Ericksen's versatility is further shown by his extensive experience in grand opera and he has worked in industrial shows for Chevrolet and Ford Tractor.




---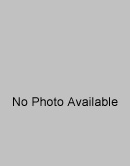 Dorothy Frank
"Carnival" 1963 (Princess Olga)
"Can Can" 1963 (Claudine)



Miss Frank "lit up" the Music Circus last season as the battery-charged stripper "Electra" in "Gypsy," and danced earlier this season as Maggie in "Brigadoon." A favorite with Broadway choreographers, she has danced featured roles in "Li'l Abner", "Once Upon A Mattress", "Tenderloin", "Sail Away", and most recently, "No Strings". Dottie has appeared on almost every major television show, including The Gershwin Years, and has just completed her first movie, "The Cardinal". She toured last winter in a "package" of "Can-Can" which played her home town of St. Louis, as well as the Coconut Grove in Los Angeles. Following this engagement — she will also play Claudine in the up- coming production of "Can-Can", she will journey to Maine to play the title role in "Gypsy."




---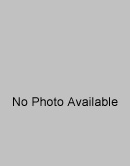 Truman Gaige
"The Unsinkable Molly Brown" 1963 (Monsignor Ryan)
"Brigadoon" 1963 (Mr. Lundie)



Mr. Gaige was last seen on Broadway in the musical "Saratoga", and prior to that had appeared with Helen Hayes in "Time Remembered". Jones Beach's "Song of Norway" tested his vocal prowess for a summer, and he created the role of Jawan in "Kismet", touring with the show after its long Broadway run. He has just returned from Los Angeles where he repeated this same role. Beginning as a member of the famous Alcazar stock company in San Francisco, he has played in stock, repertoire, tent shows, and even on show boats. His first New York appearance was in the short- lived "Appearances", after which he shifted to musicals for the Shuberts, playing in "A Wonderful Night", "Music Hath Charms", "Three Waltzes", "You Never Know", and "Bitter Sweet". He toured with "You Can't Take It With You", "Our Town", "Three's A Family", and after the Broadway run of "Song of Norway", he toured as Count Peppi. He also toured with the national company of "The Tenth Man". All the major summer musical companies have used his talents, and he is almost a regular with the Los Angeles Civic Light Opera.




---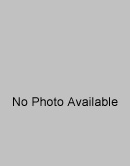 Don Grilley
"Paint Your Wagon" 1963 (Julio Valveras)



Mr. Grilley returns to the Music Circus after four years on Broadway and abroad. After taking over the role of "Tony" in "West Side Story" on Broadway, he was chosen to head the Israel- European company on its tour, winning personal acclaim for his portrayal of the ill-fated Romeo. Mr. Grilley has also appeared on Broadway in "My Fair Lady", "Finian's Rainbow", and "I Can Get It For You Wholesale". His motion picture credits, all at 20th Century-Fox, include appearances in "South Pacific", "The Young Lions", and "Singing Idol". After beginning his singing career as a protege of Lotte Lehmann studying German leider and opera, he played Sam Kaplan in the West Coast premiere of Kurt Weill's "Street Scene". He was a featured tenor with the "Voices of Walter Schumann," and on television he has appeared with Ernie Ford, Rosemary Clooney, in the spectacular of "Wonderful Town", and was an Arthur Godfrey Talent Scouts winner. He has toured in concert and night club appearances with Kay Starr, Edith Piaf, "Four Jacks and a Jill", and Betty Hutton. He was last seen here in the productions of "The Merry Widow" and "Brigadoon," and he has over 15 feature roles to his credit in summer theatre as well as numerous oratorios and operas.




---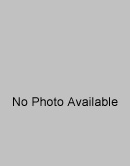 James Harder
"Damn Yankees" 1963 (Van Buren)
"Irma La Deuce" 1963 (Polyte-Le-Mou)



Mr. Harder has just completed one month each at the Westchester Dinner Theatre in "Brigadoon", "Do-Re-Mi", "Annie Get Your Gun", and "Wish You Were Here", and he played one of the gangsters in "Kiss Me Kate at the Bergen Mall Theatre. He made his New York debut in the off-Broadway "Bonds of Interest", as the Captain, and has also appeared in the E.L.T. revival of "On The Town" in 1959. His extensive experience in stock and with the University Players in Princeton goes back to 1949, where he first worked as an actor at the Cape Cod Theatre. Musical tents in Clio and Farmington, Michigan, the Margo Jones Theatre in Dallas, the Chicago Melody Top, The East Rochester tent, the Bradford Roof Dinner Theatre in Boston, and the St. Louis Dinner Theatre have used his acting abilities, as well, and he played the featured role in the picture "The Changing Tides." Television has included The Lawbreaker, The Nautilus, Armstrong, Ed Sullivan, and Stars in your Eyes.




---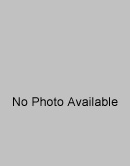 Richard Hamilton
"The Student Prince" 1963 (Lutz)



Mr. Hamilton, whose last Broadway appearance was in "Blood, Sweat, and Stanley Poole," has worked in musical stock in such musicals as "Bye Bye Birdie", "Guys and Dolls", "Damn Yankees", "South Pacific", "Annie Get Your Gun", and "Finian's Rainbow", and as a dramatic actor in "The Glass Menagerie", "The Lady's Not For Burning", "Period of Adjustment", "The Cave Dwellers", "The American Dream", and "Twelfth Night". His resent screen appearance was in "The Mugger", and he worked on the film dubbing of "Three Girls In Rome". Television credits are major dramatic shows such as Studio One, Kraft, and Armstrong, and he has worked regularly in daytime serials and documentaries. He has also had wide experience in television and radio commercials.




---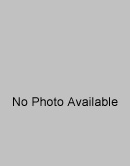 Barbara Hayes
"The Unsinkable Molly Brown" 1963 (Mrs. McGlone)



Miss Hayes began her professional career at the Bucks County Playhouse in "Miss Mabel" while she was a freshman at Syracuse University. She has studied with Robert Lewis, Jose Quintero and Stella Adier, and is currently a member of Tamara Darkayhanova's actors group. Broadway first glimpsed her as a triple understudy for Kay Medford, Doretta Morrow and Dorothy Greener in "Poker Game", and her Broadway and off-Broadway credits are many. Most recently she was seen at the Mayfair Theatre in "Hey You, Light Man", and while rehearsing for "In The Counting House" on Broadway last year, she commuted by plane every day between Boston and New York to appear nightly in her first musical, "Threepenny Opera". Other Broadway roles have been in such plays as "Daughter of Silence", "Happy As Larry", "Way of the World", "Invitation To a March", "U.S.A.", and "A Clearing in the Woods". In the past several months, televiewers have caught Miss Hayes on two "Naked City" programs, and she has appeared on the afternoon serial "Edge of Night". Both she and her husband were reared in Philadelphia and were married there.




---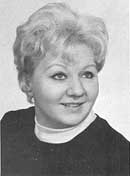 Travis Hudson
"Tenderloin" 1961 (Gertie)
"Paint Your Wagon" 1963 (Elizabeth Woodling)
"The Pajama Game" 1963 (Mabel)

Miss Hudson, a favorite of Music Circus audiences, scored here last year in "The Music Man," and previously in such hits as "Tenderloin" and "Fanny." Last year her Broadway exposure was in "New Faces of 1962" She first came to N. Y. as a Texas co-winner with Van Cliburn in a national talent contest with exposure at Carnegie Hall. She made her professional debut touring in "The Student Prince", as the Grand Duchess, and the New York productions in her dossier are "Triad", "The Golden Apple", "The Tattooed Countess", and "Young Abe Lincoln". Miss Hudson spent last winter in Europe, and comes to the Music Circus fresh from a U. S. production of "The Boys From Syracuse". If her face seems familiar to you, it's not surprising. She made a series of tablet detergent commercials for television with comedian Wally Cox.

Travis' Broadway credits include: Broadway Follies (1981), The Grand Tour (1979), revival of Very Good Eddie (1975), The Grass Harp (1971), and New Faces of 1962 (1962).


---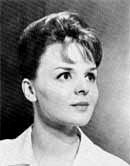 Mary Jay
Resident Company Singer 1963
"The Student Prince" 1963 (Princess Margaret)



From Bangor, Maine, and from the very popular company of "Little Mary Sunshine" off-Broadway, Miss Jay comes to the Music Circus after extensive training at the American Theatre Wing for acting, Caroll Hollitzer for voice, and Matt Maddox for dance. She has played leading and featured roles in both dramatic and musical stock and community theatre, in such durable vehicles as "Oklahoma!", "The King and I", "The Importance of Being Earnest", "Auntie Mame", "The Insect Comedy", and "Twelfth Night". She is under contract to Radar Record Co. in New York.




---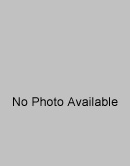 Alan Kass
"Can Can" 1963 (Boris Adzinidzinadze)



Mr. Kass gave up accountancy to become a dance instructor for Arthur Murray, and found himself in television via the Arthur Murray TV Party show, on which he made frequent appearances. A subsequent self-written night club act brought him to the attention of the producers of a company of "Kiss Me Kate" in which he appeared as one of the "Brush Up Your Shakespeare" gangsters. This was followed by a tour of "Wonderful Town," and since that time he has played the leading music theatres, tents and dinner theatre throughout the country, in such vehicles as "Damn Yankees", "Oklahoma!", "High Button Shoes", "Can-Can", "The Pajama Game", and "Guys and Dolls". For two seasons Mr. Kass appeared with the British Colonial Theatre in Nassau, and recently completed a tour of Iceland, Greenland, and Newfoundland in the USO production of "Broadway USA." In the increasingly popular revue medium, he has played with "Devil's Food" in Boston, with "Six Overboard" in Miami Beach and off-Broadway with "Oysters".




---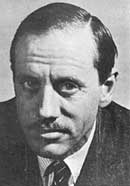 Daniel Keyes
"The Unsinkable Molly Brown" 1963 (Shamus Tobin)
"Brigadoon" 1963 (Andrew MacLaren)
"Carnival" 1963 (Jacquot)
"Paint Your Wagon" 1963 (Salem Trumbull)

Broadway first saw Concord-born Daniel Keyes as understudy for Burgess Meredith in "The Remarkable Mr. Pennypacker" after he had toured for two years as Dowdy and the Captain in "Mister Roberts." A Harvard graduate, Mr. Keyes has a long list of Broadway and off-Broadway hits in his dossier: "Bus Stop," "Inherit The Wind," "The Man Who Never Died," "Our Town," "Only in America," "Christine," "Epi- taph for George Dillon," "First Love," the Wilder plays at the Circle in the Square, and "Take Her, She's Mine" are among the notable successes. The stage has shared his talents with television of recent years, and he has appeared on Secret Storm, Young Dr. Malone, Hall- mark Playhouse, Circle Theatre, and Naked City among others. Outside the theatre, Mr. Keyes has worked in mer- chandising and in machine tool manu- facturing.

Daniel Keyes' other Broadway credits include: Requiem for a Heavyweight (1985), Passione (1980), Angel (1978), Dirty Linen & New-Found-Land (1977), Rainbow Jones (1974), Mourning Becomes Electra [Revival] (1972), Scratch (1971), A Place for Polly (1970), The Wrong Way Light Bulb (1969), I Never Sang for My Father (1968), Dinner at Eight [Revival] (1966), Baker Street (1965), Christine (1960), and Only in America (1959).


---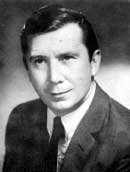 Bruce Kirby
"South Pacific" 1963 (Luther Billis)

A native born Greenwich Villager, Mr. Kirby did not decide to become a thespian until after he was married and his two sons were born. He held a variety of jobs, ranging from exterminator to singing waiter—in which latter position he was advised by Alice Ghostley and Kaye Ballard to go on the stage. He began by studying with Lee Strassberg, and since has acted in "The Ponder Heart," "La Ronde" at the Circle in the Square and "Morning's at Seven" at the Cherry Lane. In fact, he played in both of these last two at the same time, changing costumes in the car taking him from one theatre to the other. Televiewers have seen him on Phiico, Goodyear, Omnibus, Bilko, The Nurses and The Defenders, and he was regularly Patrolman Kissel on "Car 54" last year.

Bruce Kirby made his Broadway bow at age 40 in the 1965 production "Diamond Orchid". More stage work followed, and then movie assignments, commencing with the all-star "Catch 22" (1970), and continuing into the 1980s with such productions as "Sweet Dreams" (1985) and "Throw Momma from the Train" (1987). Kirby's TV career has embraced both series successes (1989's "Anything But Love", as Jamie Lee Curtis' father), ignoble failures (1976's "Holmes and Yoyo", as Henry Sedford), and a few projects which never sold (Kirby was in two busted pilots for something called "McNamara's Band"). In 1984, Kirby returned to Broadway to understudy Dustin Hoffman as Willy Loman in the revival of "Death of a Salesman". Bruce Kirby, sometimes billed as Bruce Kirby Sr., was the father of actor Bruno Kirby, who formerly billed himself as B. Kirby Jr.




---
Beatrice Krebs
"Carousel" 1963 (Nettie Fowler)



Miss Krebs has sung the role of Nettie at the Civic Light Opera in Pittsburgh and the Starlight Musicals in Indianapolis. A member of the New York City Opera Company, with which she also toured, she has presented three German Lieder recitals in New York. Miss Krebs has appeared at the Maramoor Festival's outdoor Venetian Theatre singing in "Troilus and Cressida", "Dido and Ae- naes", "The Chocolate Soldier", and "South Pacific". In the summer of 1960, Richard Rodgers insisted that she create the role of Mother Abbess in the National Company of "The Sound of Music", and she has toured the country in this role, taking Mr. Hammerstein's admonition "Climb Every Mountain" quite literally. She has been soloist for many of the famous symphony orchestras and this fall. Miss Krebs will head the voice department at Carnegie Institute of Technology in Pittsburgh.




---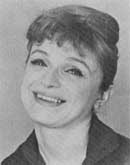 Susan Lehman
"Carousel" 1963 (Carrie Pipperidge)



A graduate from Northwestern University, Miss Lehman first trod the boards professionally while still in college, at the Kansas City Starlight Theatre two seasons ago. New York first saw her as a member of the chorus and understudy in "I Can Get It For You Wholesale", eventually going on for practically every female in the show. Miss Lehman's first role in a musical was as Patience Snow in Carousel, in 1952 in her home town of Fort Wayne, and in this production she is playing the role of Carrie Snow, Patience's mother. She appeared in a topical review, "Five Faces Out" at Boston's Statler Hilton Hotel, and has made a children's record "The Bluebird Home Playhouse."




---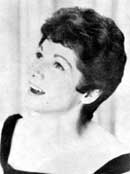 Peggy LeRoy
"The Student Prince" 1963 (Gretchen)
"Damn Yankees" 1963 (Sister)
"The Pajama Game" 1963 (Gladys)



Philadelphian Peggy LeRoy attended Jacksonville University in Florida and also studied at the Neighborhood Playhouse in New York. At age 10 she was paid for a Fanny Brice monologue, but it wasn't until last year in "The Golden Apple" at the York Playhouse that she was reviewed by the aisle sitters in New York. Stock credits include leads in "Two for the Seesaw," "The Rose Tattoo," "The Miracle Worker," and "South Pacific," and she played in "Greenwich Willage U.S.A., at the Bon Soir, in "The Tattooed Countess" at the Barbizon Plaza, and in "Roaring 20's" off-Broadway. Television emphasis has been on commercials, and she has worked widely in radio. She owns the cooky pink sheep-dog who won attention in "The Good Soldier Schweik" off-Broadway.




---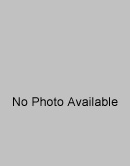 Dorothy Lister
Resident Company Dancer 1963
"The Student Prince" 1963 (Prima Ballerina)



Miss Lister, one of the regular dancers at the Music Circus, was soloist with the Ballet Russe de Monte Carlo in Pour Swans, the Pas de Trois in "Raymonda" and the Scrub Girl in "Gaite Parisianne." A native of Pensacola Florida. Miss Lister studied at NYU and at Hunter College. She danced for four years with the Ballet Russe, and has also danced at Radio City Music Hall, where at one point she was stuck up in the air for a full hour. TV credits include the Ed Sullivan Show and the Bell Telephone Hour.




---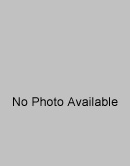 George Mamales
Resident Company Dancer 1963
"The Student Prince" 1963 (Premier Danseuse)



Mr. Mamales, our assistant choreographer, has soloed with the San Francisco Ballet, and was lead dancer with the Brooklyn Ballet, and Radio City Music Hall as well as with the Pittsburgh Civic Opera and the Kansas City Starlight Theatre. A graduate of the University of Utah, Mr. Mamales was Pepe in the Music Circus' 1962 production of "West Side Story", and has regularly danced major roles here over the past two years.




---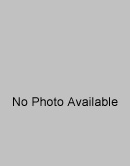 Delores Martin
"South Pacific" 1963 (Bloody Mary)



Born in Georgetown, Ga., Miss Martin attended high school in Gloversville, N.Y., later attending Howard University and studying voice with Todd Duncan. Her professional debut was at the St. George Hotel in Brooklyn where she remained for three years. From there she went to Los Angeles, singing at the Trocadero. Her first Brodway show was "Finian's Rainbow", as "the necessity girl", and she understudied and replaced Pearl Bailey in "Arms and the Girl". At City Center she sang in "Kiss Me, Kate", and sang the "Drum Song" in Carmen Jones. Her summer experience includes Cleveland, St. Louis, Kansas City, Valley Forge, Oakdale, Warwick, Danbury, Syracuse and Rochester, in such musicals as "Showboat", "By the Beautiful Sea", "Kiss Me, Kate", and "South Pacific". Niteries such as the Village Vanguard, Cafe Society, London's Jack of Clubs, and the Town & Country have featured her talents, and she has appeared on Tallulah Bankhead's variety hour on television. She is a licensed practical nurse studying to be a R.N.




---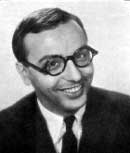 Gabor Morea
"Irma La Douce" 1963 (Jojo Lex Yeux Sales)

Provincetown, Mass. produced Mr. Morea, and he attended both Boston University and Harvard in Beantown. Auditioning for the chorus of "The Golden Apple" at the York Theatre in New York, he was cast in the principal role of Menelaus under director Robert Turoff. Playing a 60-year-old at age 22 presented its problems, as agents would not believe he was not an older man, but someone from David Merrick's office saw the show, and offered him a role in the touring company of "Irma La Douce", so he took to the road. Three revues in Boston seasoned him for that medium, and recently he has been doing club work at The Duplex, Showplace, and The Roaring Twenties, in N.Y. He is a student of Berghof Studio, and stock engagements have been at Provincetown, the Bar Harbor Summer Theatre and the Charles Street Playhouse in Boston.


---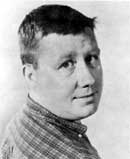 Brooks Morton
"Paint Your Wagon" 1963 (Jake Whippany)
"The Pajama Game" 1963 (Prez)



Mr. Morton left the off-Broadway hit, "Riverwind", to com to the Music Circus this season. His debut was in a tour with Tallulah Bankhead, Joan Blondell, and Estelle Winwood in "Crazy October", and in New York he has played in "Say, Darling" and "Come Out, Carlo". He toured in "West Side Story", and sum- mer stock plays include "Tall Story", "The Reluctant Debutante", and "Bus Stop" as well as musicals. He is Kentucky born, Northwestern educated, and studies with Lee Strasberg. He has played nightclubs from St. Thomas in the Virgin Islands to San Francisco, including the Blue Angel and Julius Monk's in New York. With Hal Holbrook and singer Lovelady Powell, he started the first of the Upstairs supper clubs in New York.




---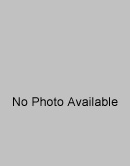 Jack Sevier
"Carnival" 1963 (Mr. Schlegel)
"Can Can" 1963 (Judge Paul Barriere)
"Paint Your Wagon" 1963 (Jacob Woodling)



Mr. Sevier is by his own admission a Tennessean to the core; a native of Chattanooga he attended the University of Chattanooga and the University of North Carolina. He worked in Tennessee political campaigns, also touring with Senator Kefauver in the '48 campaign, and was sargeant-at-arms in the Tennessee legislation before beginning his theatrical career in 1952. His first professional role was in "Horn in the West", Kernmit Hunter's outdoor drama in the Smokey Mountains, and New York first saw him when he entered "Destry Rides Again" to sing the Prologue and play the role of Claggett. For three years he was in residence at the Papermill Playhouse playing a number of straight roles and has recently worked with the National Opera Company as production manager, singer and stage director, including in his repertoire Don Pasquale, and Martha.




---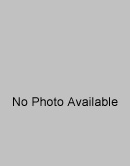 Robert Shafer
"Can Can" 1963 (Hilliare Jussac)



A native of Pittsburgh, Kansas, Mr. Shafer made his debut in the musical "At Home Abroad", and the following season found him in "The Show Is On", with Beatrice Lillie and Bert Lahr. Then came "Hooray For What", starring Ed Wynn. In 1939, he first appeared with the St. Louis Municipal Opera, the first of a long series of musical stock appearances over the years. He created the leading role of Rikard in "Song of Norway," and named his son Rik in honor of that show. He was the original Joe Boyd in "Damn Yankees" and also played the role in the movie. Last winter saw him in a Lambs Club production of "Paint Your Wagon", playing Ben Rumson, originally created by James Barton.




---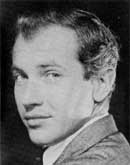 Reid Shelton
"Carousel" 1963 (Enoch Snow)

Mr. Shelton left "My Fair Lady" after five years and two months of touring in the role of Freddie, and after singing "On the Street Where You Live" more than two thousand times. He played opposite seven different Elizas and eight different Higginses including Julie Andrews, Anne Rodgers, Rex Harrison and Brian Ahern. His Broadway credits include a year understudying the role on Broadway before being signed to tour, plus the Giancarlo Menotti Pulitzer Prize opera "The Saint of Bleeker Street", which he also repeated on TV for the NBC Opera. He appeared in "By the Beautiful Sea", "Wish You Were Here", and City Center's "Wonderful Town". At Dallas, Valley Forge and other musical theatres he has essayed a variety of featured and starring roles. He holds a Bachelors degree in music from Willematic University and a Mas- ters degree in voice from the U. of Michigan. Televiewers have seen him in Madame Butterfly on NBC Opera, and on the Ed Sullivan Show.

Mr. Shelton is probably best remembered for creating the role of Daddy Warbucks in Annie in 1977. He was also seen in "Oh What a Lovely War" (1965), "Canterbury Tales" (1969), "The Rothchilds" (1972), and "1600 Pennsylvania Avenue" (1976).

Mr. Shelton died of a stroke in Portland, OR on June 8, 1997, at the age of 72.


---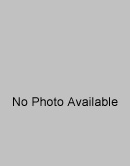 Max Shoaf
Resident Company Singer 1963
"The Student Prince" 1963 (Tarnitz)



Among the many supporting roles Mr. Shoaf has played at the Music Circus both in 1962 and this year is that of Floyd in "Fiorello," and he had previously toured the U. S. in "Once Upon a Mattress" with Buster Keaton and Dody Goodman. Once soloist with the National Chorus of America, he has been seen on television on the Arthur Godfrey Show and Ford Startime. One of his favorite singing roles is Lun Tha in "The King And I," which he has performed in Toronto, and elsewhere.




---

Buff Shurr
"Carnival" 1963 (Marco the Magnificent)



After receiving his degree from the University of Maryland, Mr. Shurr attended the Neighborhood Playhouse in New York, and while acting in a play opposite Joanne Woodward there, he was cast in the Phoenix Theatre's first show, "Madame, Will You Walk," starring Hume Cronyn and Jessica Tandy. He has appeared on the New York stage in revivals of "Kiss Me Kate" and "Finian's Rainbow," followed by "Hit The Trail," "The Time of Your Life" and "Carnival!" His performances on television include such shows as Perry Como, Jackie Gleason, Ed Sullivan, Firestone and Steve Alien. Ginger Rogers featured his talents in her Las Vegas night-club act and Mr. Shurr has staged and choreographed productions off-Brodway, in stock and for industry. As performer or choreographer, he has participated in over 100 shows. Gower Champion, director of "Carnival!" on Broadway, appointed him dance captain, and besides being stand-by for James Mitchell as Marco, he recently returned from Chicago where he starred in the role with Anna Maria Alberghetti. A bright spot in his career is a three-week period in which he taught dancing to Marilyn Monroe.




---

Harry Stanton
"Damn Yankees" 1963 (Joe Boyd)



After Mr. Stanton graduated from Washington State College, he was in the Paramount-Publix Vaudeville as well as the Keith-Orpheum vaudeville circuits for several years, after which he became a member of the NBC staff in San Francisco, working as singer-actor-announcer for over eight years. He then free-lanced in mostion pictures, radio, recording, and television in Hollywood, appearing in Hallmark, "I Led Three Lives", "My Little Margie", and others. He sang in Jimmy Doolittle's production of "Vagabond King" in the Hollywood Bowl. Coming to New York in 1953, he was regularly employed with the television dramatic shows. He toured with the national company of "Damn Yankees," after which he appeared on "Omnibus", "Phil Silvers", "Young Dr. Malone", and other TV shows. Last year he was in an off-Broadway musical, "Madame Aphrodite" and he has done many seasons of musical stock, most recently at the Meadowbrook Dinner Club.




---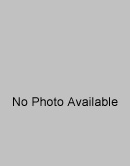 Dorothy Stinnette
"Damn Yankees" 1963 (Meg Boyd)



Miss Stinnette hails from Wichita, Kansas, attended Northwestern University, and made her professional debut as Queen Gertrude in "Hamlet", in Chicago. New Yorkers first saw her as Miss Shotgrave, the secretary in "Solid Gold Cadiliac" at the Belasco theatre, and other Broadway credits include the "Ziegfleld Follies", "New Girl in Town", "Out of This World", and "Leave It To Jane". She has done many roles in musical stock in Chicago, Pennsylvania, and New Jersey, and has played both in classics and straight dramatic shows. She toured with Walter Slezak in "The Little Hut", and also travelled in "Oklahoma!". She has made two motion pictures, "Murder, Inc.", and "The Young Doctors", in which she played a nurse. Televiewers have seen her on Phil Slivers Show, Highway Patrol, Robert Montgomery, Love of Life, and Martin Kane, and she has appeared frequently in commercials and on daytime serials.




---

Ellen Travolta
"Carnival" 1963 (Rosalie)



Miss Travolta attended the Drama School at Carnegie Tech, and made her professional debut in a children's show called "Absolutely Time" at the Provincetown Playhouse. New Yorkers have also seen her in a revue, "Chicken in the Bathtub" at the Encore, and she was in "The Littlest Revue" in both Dallas and Chicago. She played Miss Cratchett in the national tour of "Gypsy" with Ethel Merman, and later was in a stock package of that show with Vivian Blaine. Other credits are "Bye Bye Birdie" with Andy Williams, "The Pajama Game" with Robert Horton, and she has played in "Irma La Douce" in stock. As a solo night club performer, she graced Number One Fifth Avenue in New York and the Caucus Club in Detroit.




---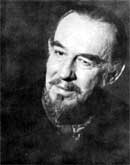 Rowan Tudor
"The Student Prince" 1963 (Doctor Engel)



When Mr. Tudor joined Equity in 1929, he played in Victor Herbert's revivals at the then Jolson Theatre — in "Sweet- hearts" and then as Lt. Rene in "Mile. Modeste" with Pritzi Scheff — which was such a success that it moved to the Casino Theatre and then toured. Prior to that, Mr. Tudor had played with the American Opera Company, doing what was then an innovation, operas in Eng- lish, including "The Marriage of Figaro," "Martha," "Faust," etc. After a year of operatic vaudeville, Mr. Tudor starred in a series of musicals. Some of the many include "Revenge With Music," "Up in Central Park," "Miss Liberty," and "Flahooley," and he has been featur- ed in over one hundred roles in musical stock at such theatres as St. Louis Municipal Opera, Louisville Amphi- theatre, Indianapolis Starlight, Detroit Melody Theatre (as director,) Cohasset, Highland Park and Cleveland, as well as the Lamberville Music Circus. For industry, Mr. Tudor has performed for General Motors, Packard, Dodge, and Standard Oil. and his list of television credits include both singing and acting roles.




---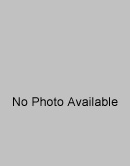 Monroe Wade
"The Unsinkable Molly Brown" 1963 (Roberts)



Actor-director Munroe Wade appeared the last three years at the Music Circus in a variety of roles. A veteran member of the Princeton University Players, he also took part in the New Jersey Lincoln Centennial in Trenton in 1961. He has directed the Pennington Players, the Savoyards of Princeton, the Childrens' Theatre Project of the Junior League of Trenton, and has directed films and recordings for the Commission on Human Relations in Philadelphia. He is the author of the book and lyrics of three original musical comedies produced in Princeton's McCarter Theatre, and in 1930 he co-authored the Princeton Triangle Show with Joshua Logan. He is coordinator of McCarter Guild and on the board of advisers of the McCarter Theatre in Princeton.