Menu
•

Home
•

"Sinjin" Terrell
•

Musicals & Plays
•

The Stars
•

Stars in the Making
•

Leading Roles
•

Supporting Casts
•

Concerts
•

Back Stage
•

The Tent and Grounds
•

Stories and Tales
•

Press Coverage
•

Facts and Trivia
•

Forum
•

Acknowledgements
---
1964 Resident Company
Singers: Barbara Allentuch, Peter Alonso, Lori Browne, Harry Danner , Mario DiRosa, Bonnie Lueders, Dennis Martin, Joan Monasevitch, Max Shoaf, and Peggy Zimmerman.
Dancers: Elisa DeMarko, Dorothy Lister, George Mamales, Carlyn Muchmore, Dale Muchmore, and Frank Piper.
---
Alice Beardsley
"Camelot" 1964

Ms. Beardsley is a graduate of the University of Iowa and has appeared in such varied summer stock productions as "Meet Me in St. Louis", "Music Man", and "Tobacco Road". She appeared off Broadway in "A Man's A Man", "Camino Real", "Leave It To Jane", and "In Good King Charles' Golden Days". Miss Beardsley has worked on a number of the prestige network television shows, including "Naked City", "Car 54", "U. S. Steel Hour", and "The Sid Casear Show".

Alice's Broadway credits include the play, The Wall (1960) and Off Broadway in The Kid (1972). Her film credits include: Zelig (1983), Keeping On (1983), Too Far To Go (1979), and Promises In The Dark (1979).


---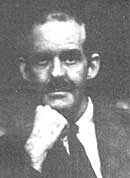 Charles Blackburn
"Kiss Me, Kate" 1964
"The Sound of Music" 1964

Charlie was a performer as well as a designer. He was the head of the Drama Deparment of Lamar State College, in Beaumont, Texas, his home state before moving to New York City. Mr. Blackburn designed the costumes for the original production of "The Fantastiks" when it premiered at Barnard College and then was in the cast of the long-running off-Broadway hit when it opened at Manhattan's Sullivan Street Theatre. He made his acting debut in "Twelth Night" at the American Shakespeare Festival in Connecticut.

Charlie also was the Costume Designer for the Music Circus.

---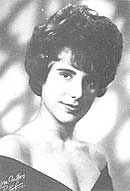 Lori Browne
"The Sound of Music" 1964

Lori went on to perform in The Roar of the Greasepaint - The Smell of the Crowd in 1965 and then in It's a Bird...It's a Plane...It's Superman in 1966. She is now living happily married in upper New York State.


---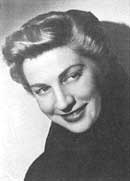 Muriel Burkhead
"The Sound of Music" 1964






---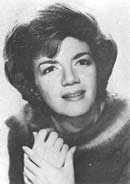 Madge Cameron
"No Strings" 1964
"Showboat" 1964

Madge's film credits include: Sol Madrid (1968).


---

Edward Earle
"Showboat" 1964

Off-Broadway, Mr Earle composed and choreographed "The Decameron". In the Lambertville area, he choreographed productions at Rider College, and directed at the McCarter Theater in Princeton. He also produced and staged the Spring Swing Spectacular for the Trenton Junior Chamber of Commerce in 1963. Mr. Earle founded the Trenton Studio of Perfoming Arts—School of Drama and Dance, in which he also teaches. During his years at the Music Circus, he not only choreographed most of the shows, but also brought his talents to playing supporting and leading roles. After his years at the Music Circus he went on to understudy Anthony Newley on Broadway in "Stop the World, I Want to Get Off.

Mr. Earle was the choreographer at the Music Circus from 1960 to 1964.

---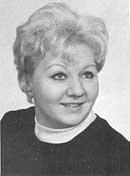 Travis Hudson
"The Music Man" 1964

Travis' Broadway credits include: Broadway Follies (1981), The Grand Tour (1979), revival of Very Good Eddie (1975), The Grass Harp (1971), New Faces of 1962 (1962), and The Young Abe Lincoln (1961).


---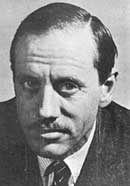 Daniel Keyes
"Camelot" 1964
"Kiss Me, Kate" 1964
"The Music Man" 1964

Daniel Keyes' Broadway credits include: Requiem for a Heavyweight (1985), Passione (1980), Angel (1978), Dirty Linen & New-Found-Land (1977), Rainbow Jones (1974), Mourning Becomes Electra [Revival] (1972), Scratch (1971), A Place for Polly (1970), The Wrong Way Light Bulb (1969), I Never Sang for My Father (1968), Dinner at Eight [Revival] (1966), Baker Street (1965), Christine (1960), and Only in America (1959).


---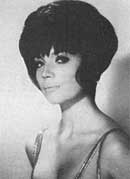 Luba Lisa
"Kiss Me, Kate" 1964

Luba Lisa's Broadway credits include: I Had a Ball (1964), West Side Story [Revival] (1964), I Can Get It for You Wholesale (1962), Carnival! (1961).

This is what Jack Lawrence of

www.iclassics.com/featureArticle?contentId=854

says writing about I Had a Ball:
"Addie's at it Again" was a late addition put in right before we went into Broadway. When we cast Luba Lisa it was the first time she ever played a part in a show; she had always been in the chorus. And our producer, Joe Kipness was afraid she was too young. But she was so good and so sexy in her naïve way – she was only 18 or 19 when we cast her. We were desperately looking for ideas to use her to the best of her abilities. Her singing of the counterpoint in "Addie's at it Again" was brilliant. You can hear just how wonderful she was on the cast album. She was going to be a big Broadway star. One of the saddest days of my life was when I heard she was killed in a plane crash along with Bruce Yarnell, another great talent, on November 30, 1973 near Los Angeles, CA .


---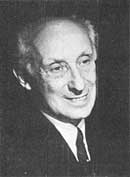 Joe E. Marks
"Camelot" 1964

Joe E. Marks was in show business starting in 1910 as an actor and variety performer. He started his theatrical career with the Gus Edwards' "School Days Show" and has been going strong ever since. For over twenty years, he was a star comedian in burlesque, often co-billed with the likes of Bert Lahr and Leon Errol. His other most famous roles were Pappy Yokum in Lil Abner on Broadway and in the film version and Captain Hook's craven sidekick, Smee, in Mary Martin's Peter Pan. He has made TV commercials and cartoons, has appeared in operettas, and has been heard on countless radio shows. Mr. Marks was the star of a daily children's television show with the whimsical title of "Mr. Wumpy in Giggle Land".


---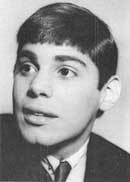 Barry Robins
"Camelot" 1964

Barry Robins began his long career in childhood after receiving singing and acting lessons. He went on to appear in a number of Broadway musicals during the '60s. Robins also worked on television and appeared in the film Bless the Beasts and Children. Word of his fine performance, as the Crown Prince, in "The King and I" in Chicago, in 1963, reached Richard Rodgers and Mr. Rodgers subsequently invited him to repeat the role in 1964 at the newly built New York State Theatre in Lincoln Center. A native New Yorker, he made his debut as Little Jake with Ginger Rogers in a Pittsburgh production of "Annie Get Your Gun" and then appeared in "Fanny" at the Meadowbrook Dinner Theatre.






---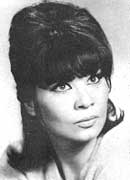 Beti Seay
"No Strings" 1964
"Showboat" 1964

Beti Seay's Broadway credits include: Sophie (1963), Carnival! (1961), Camelot (1960), Beg, Borrow or Steal (1960).


---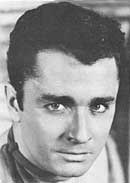 Jack Washburn
"Kiss Me, Kate" 1964

Mr. Washburn first appeared at the Music Circus in 1954 in "The Chocolate Soldier". At the time, he and his bride fell in love with the local scenery and decided, several years later, to become permanent residents of this area. He has had featured roles on Broadway in "Fanny" and Irving Berlin's "Mr. President", and played the romantic lead in the Jones Beach production of "Paradise Island" in 1962.

Jack's Broadway credits include: Mr. President (1962), Fanny (1956). He appeared in the film, The Black Orchid with Sophia Loren and Anthony Quinn in 1958. On March 15, 1992, Mr. Washburn died at 64 in New Hope, PA after a long illness.