Menu
•

Home
•

"Sinjin" Terrell
•

Musicals & Plays
•

The Stars
•

Stars in the Making
•

Leading Roles
•

Supporting Casts
•

Concerts
•

Back Stage
•

The Tent and Grounds
•

Stories and Tales
•

Press Coverage
•

Facts and Trivia
•

Forum
•

Acknowledgements
Most of the hard work in theater production is done out of the audience's view—backstage or "behind the scenes" if you will. These links will take you to the people at the Music Circus who made much of the magic that happened seem so effortless.



Place your cursor over each person to identify them.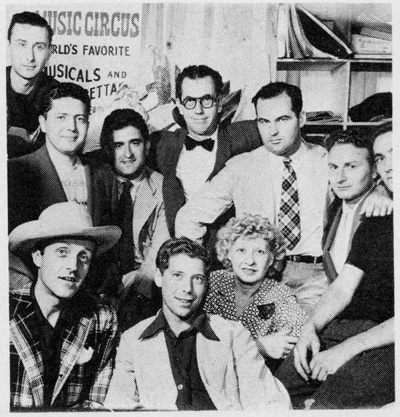 This is a photo of some of the Sinjin Terrell's Music Circus staff in 1950. Some have been identified. Can anyone identify anyone else in this photo?